Locate your drinking water refill spot, grab a coffee in your reusable cup on your way to work and  shop without using single-use plastics. Today, Refill is launching a better version of the app and a new campaign called 'no excuse for single use'. We are really excited about this. Refill will be the 1st app (as far as we know) to find where to eat, drink and shop without packaging. The free Refill app helps you to reduce plastic packaging. And you can help them too!
REFILL APP – WHAT'S NEW?
Click the icons on the map to find places where you can bring your own containers or buy items packaging free!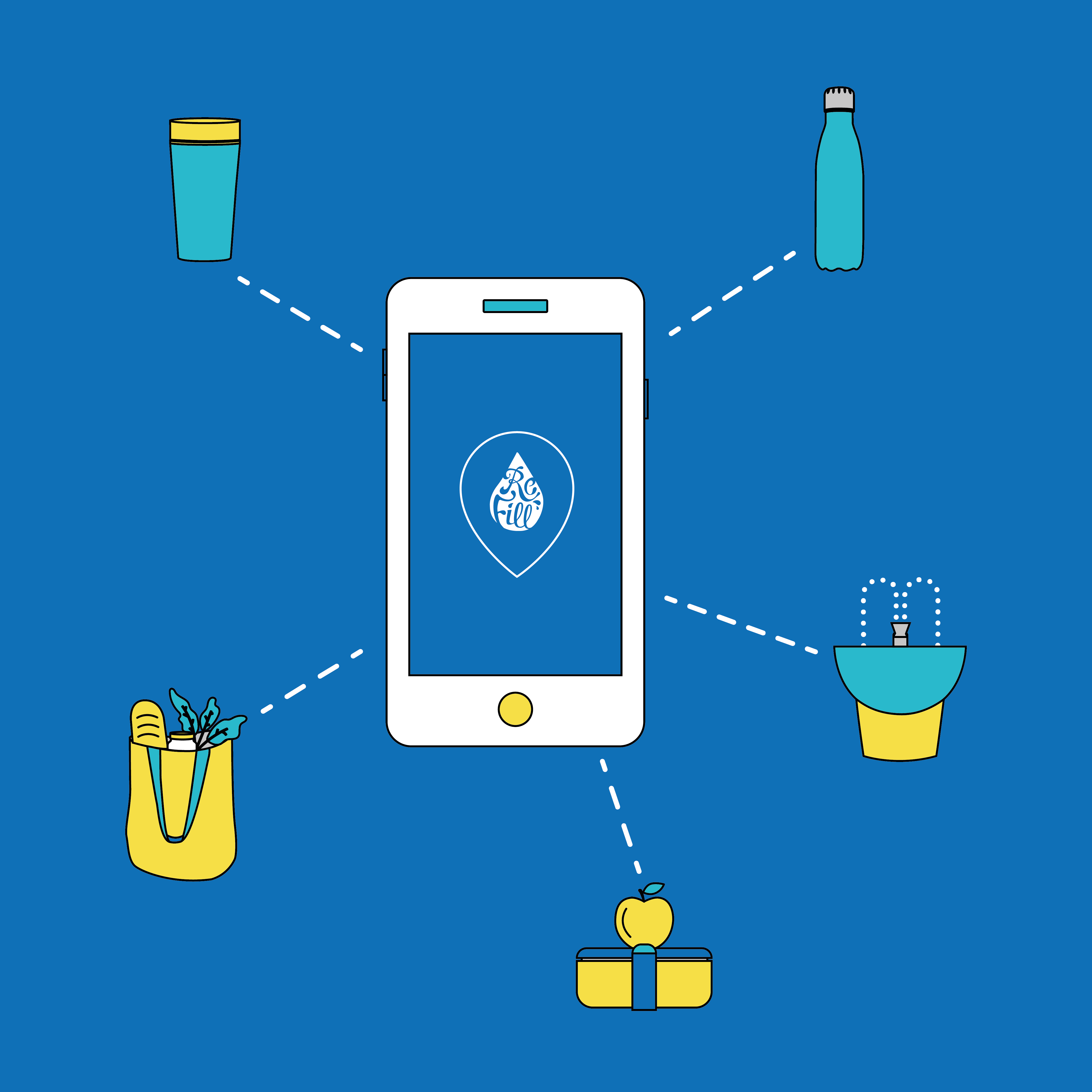 NO EXCUSE FOR SINGLE USE
You may wonder how many plastics items are being used worldwide. Thanks to Refill, we can share some numbers with you (sources are provided in the links). 
ABOUT REFILL (REFILL.ORG.UK)
Refill started as a water refill campaign in Bristol in 2015. Refill is part of City to Sea, a Community Interest Company campaigning to prevent plastic pollution at the source. Bottled water is a serious issue in the U.K. and across the globe. However, the issue of plastic pollution is much BIGGER than bottled water. Therefore, the Refill Team decided to expand the app to all sorts of refills. Their vision is a world where everyone has the power to choose to reuse and refill wherever they shop, eat or drink. We totally support their work. Read more about Refill's history.
JOIN: DOWNLOAD THE REFILL APP AND START REFILLING
Are you ready to join the #refillution? Download the Refill app (available for iOS and Android). The app already shows >30.000 places offering free drinking water globally.
Do you have your own café, shop or restaurant?