We're thrilled to announce our upcoming trip to Andalucia, Spain! Research will be conducted from mid-November to mid-December and includes the cities Malaga, Granada, Cordoba and Sevilla. The goal of this trip is to analyse existing water refill infrastructures, future challenges and opportunities.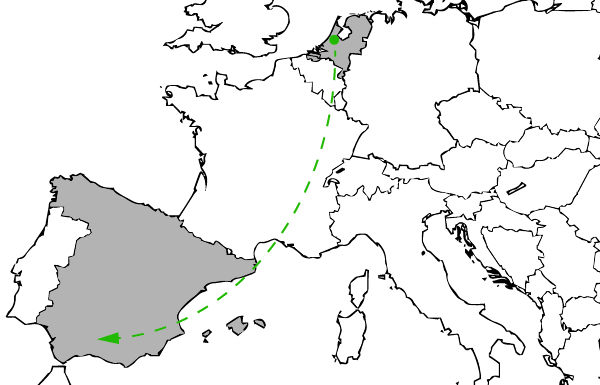 REFILL STATION PILOT
Besides our research we we will approach eco-friendly businesses: ho(s)tels, shops, cafés, restaurants and tour operators to conduct a pilot. This means they become a refill station for a couple of weeks. They will offer water refills to customers and/or passengers, for free or for a small fee. Hereby they help to save single-use plastics. We will add the venue to two refill apps (Refill and Tap) and help them with in-store communication. And hopefully they want to continue after the pilot ends.
This will be an interesting opportunity for venues to reduce their footprint, as well as engage with the community and attract new customers. 
IS TAP WATER IN SPAIN SAFE TO DRINK?
Nowadays, 99,5% of tap water in Spain is safe to drink. However, bottled water consumption in Spain has grown to around 6-8 billion plastic bottles in 2017. Most people do not like tap water due to its chlorine taste. We will tackle this problem by using the TAPP2 water filter to improve the taste of tap water. This is the World's First Biodegradable Smart Water Filter.
HELP US SPREAD THE #REFILLUTION IN SPAIN
Do you know a place in Sevilla, Granada or Malaga or surrounding areas that we can approach for a pilot to become a water refill station? Please send us a message. We are looking for eco-friendly:
shops
tour operators
hotels, hostels
bars, cafés, restaurants