During the month September I was on a plastic diet. One month without using single-use plastics. Or at least trying to do so. The plastic diet was organised by Opgemärkt and consisted of four weekly assignments. How did it go? Read about my struggles and victories.
WEEK 1: INSIGHT
The first assignment was to collect all plastics you're throwing away and share your picture. I felt somewhat embarrassed but I put my picture on facebook (see below, and this is excluding plastic waste to-go). Furthermore I set myself the 1st goal: to cook plastic-free meals. This was though. I had friends over for dinner and wanted to make lasagne. I walked in the supermarket and ran out. Spinach, lasagne, butter, cheese. Everything wrapped in plastics. No lasagne tonight, and no more shopping at Albert Heijn this month.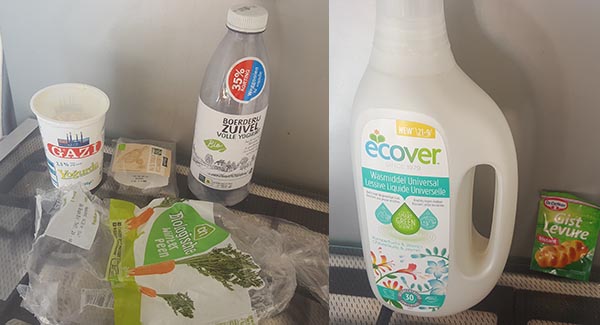 WEEK 2: MAKE AN INVENTORY
This week's assignment focused on tracking different categories of single-use plastics. Plastic bags, cups, bottles, straws, shampoo flasks etc. I already banned straws, bags and bottles, but realised that was about it. Ready for the next step! I took my tupperware to the roti-restaurant and my mug to my favourite coffee bar. As a sympathetic gesture they gave me 5 cent discount. Do you know you get €0,25 discount at train stations when you bring your reusable mug?!
WEEK 3: REPLACE
The past two weeks I avoided to buy things wrapped in plastics, like dairy products or cosmetics. But my stash was running out and I didn't want to live on fruits, veggies, rice and bread forever. I switched to glass bottles (with €0,40 deposit) for yoghurt and milk (at EkoPlaza) and went to a bunch of speciality stores (e.g. cheese, nuts) with my own bags and jars. What a treat! It tastes amazing. I must admit the glass bottles are heavy and visiting all these stores is pretty time consuming. Luckily, you can find an overview of bulk stores in the Netherlands here.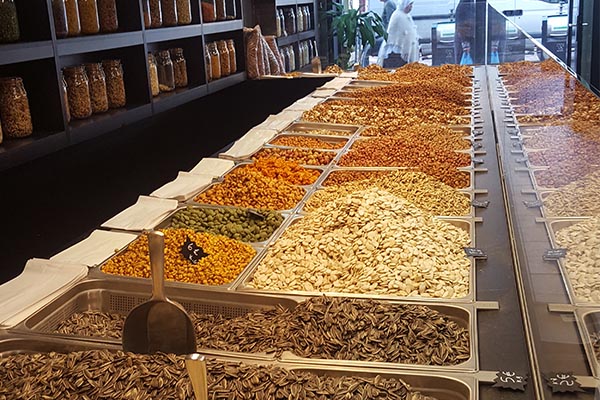 Furthermore I experimented with cosmetics. I washed my hair with a soap bar. It took forever to rinse, so I'm not sure what's actually better for the environment. My home-made deodorant (coconut oil, lavender oil and baking soda) was okay but got too fluid above 25°C. Making my own body-scrub (sea salt, olive oil and honey) turned out to be more successful, my skin felt super smooth and smelled great.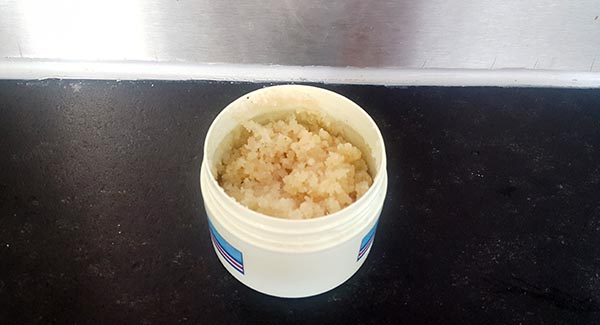 WEEK 4: SOCIAL SITUATIONS
Besides bringing my own cup, bags and jars, I started friendly chats with the waiters or other staff about single use-plastics and alternatives. This led to some interesting conversations and new insights. Two restaurants said they would eliminate plastic straws ASAP. Hurray!
WHAT DID I LEARN?
I thought I was doing pretty okay in plastic reduction, but during this month I realised I'm not even halfway there. When the plastic diet was finished, I felt relieved. And a bit sad. On one hand I had cravings to everything wrapped in plastic, on the other hand I did not feel like buying any plastics anymore. I feel I'm not ready for a complete zero waste lifestyle, like Jessie and Nicky Kroon (hetzerowasteproject) or Elisah Pals (ZeroWasteNederland). But I managed to change some aspects of my daily routines and that's something to be proud of.