Around the world, there are thousands public drinking fountains. Refill your bottle during your citytrip, walk in the dunes or weekly workout. Free fresh water, no plastic needed! We love public fountains. But they can be hard to spot. It's like searching for an ATM machine: when you really need them, you cannot find any. We know a solution: use the free water refill app Closca or mymizu.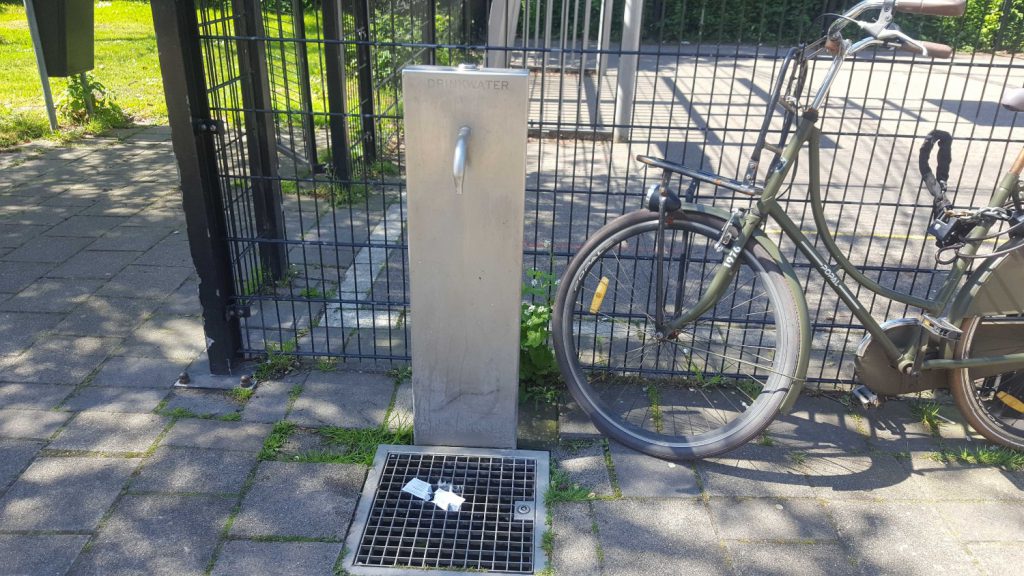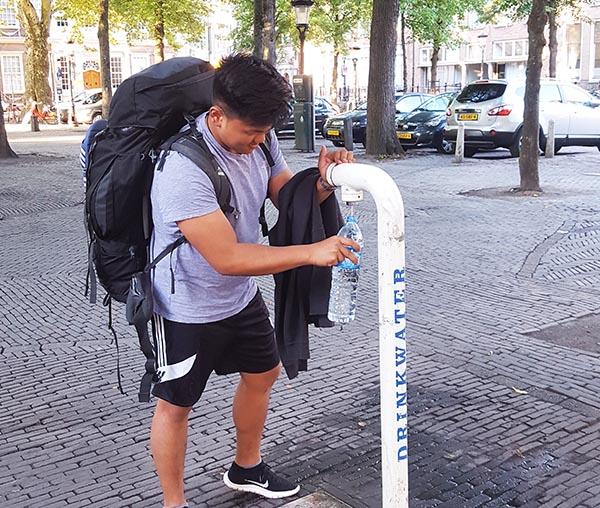 WHERE DO I FIND PUBLIC FOUNTAINS?
Use your phone to locate an increasing number of public water fountains around the world! Water refill apps are free to use. We recommend you to use Closca and mymizu, as they cover the largest number of refill points, including many public fountains. We see many similarities between Closca and mymizu. Both apps work with user-feedback: you can suggest new refill stations (including public fountains) through the app. 
Closca Water app started in June 2019, and lists >200.000 refill stations worldwide. The app works with a reward system, you collect points when refilling. Download Closca here.
mymizu was launched in September 2019. The app now displays almost 200.000 refill stations around the world. Download mymizu here.
WHO TAKES CARE OF PUBLIC DRINKING FOUNTAINS?
Who is responsible for the water fountains? How are they maintained? Who decides where to place new fountains? This really differs per country. We can only speak for the Netherlands. Here, drinking water is supplied by ten different public water system companies. These companies facilitate and maintain our public drinking fountains. For example Waternet provides the water fountains in the Amsterdam region, Evides in Rotterdam, etc. Sometimes this is done in collaboration with organisations like Join the Pipe. 
HOW TO INITIALIZE NEW PUBLIC WATER FOUNTAINS?
Several local activists and groups have tried to convince municipalities to install clean drinking water fountains in their community. Unfortunately this can be a difficult battle, in particular when tap water is non-potable. However, one could try to install machines in collaboration with bigger enterprises on private land. For example, read the case story of RefilMe in Brazil to get inspired. Alternatively, try to convince bars, hotels etc. to enable and to promote safe (free) water refills for everyone. 
PUBLIC DRINKING FOUNTAINS IN THE NETHERLANDS
[2022 update] Public fountains in the Netherlands are now also mapped on Google Maps! Just search for
'water tap'
on Google Maps. Almost 2.000 water taps are already in the system,
thanks to Dopper
. 
An alternative is to use the website Drinkwaterkaart.nl. The website (in Dutch) also displays free "pee-places" and "free-swimming-spots".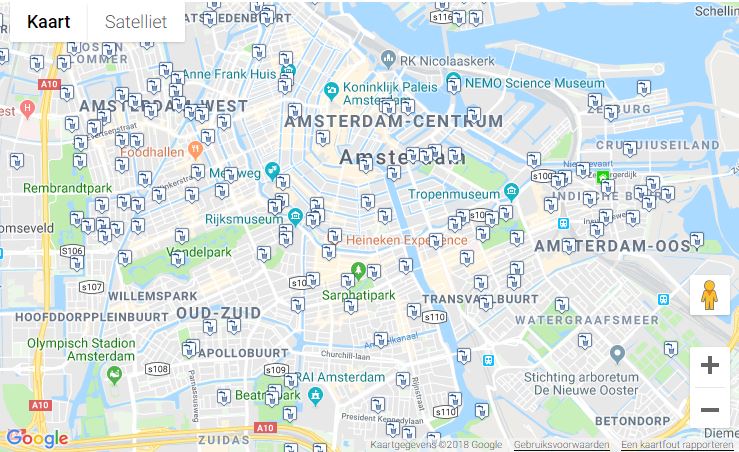 HAPPY REFILLING!
Public water fountains are in general safe but they seem to suffer from an image problem. We think this is unfair. Just make sure to double check in areas where tap water is non-potable. To prevent bacteria/viruses from spreading, you can use some clothing when pressing the button. 
What if there are no public fountains in your area? Try to refill your bottle in a bar, restaurant, shop. Don't be shy, just ask! 
This blog was originally written in 2018 and updated in 2022. If you think other information should be added, please leave a comment below.