Plastic packaging is a large and growing part of our daily household waste. There are many options to reduce your daily waste. A nice way is to shop at (plastic) packaging-free stores, also called bulk stores. The food is stored in large containers and you fill your own jars or bags. We visited De Bio Markt / Le Marché Bio des Tanneurs in Brussels, Belgium.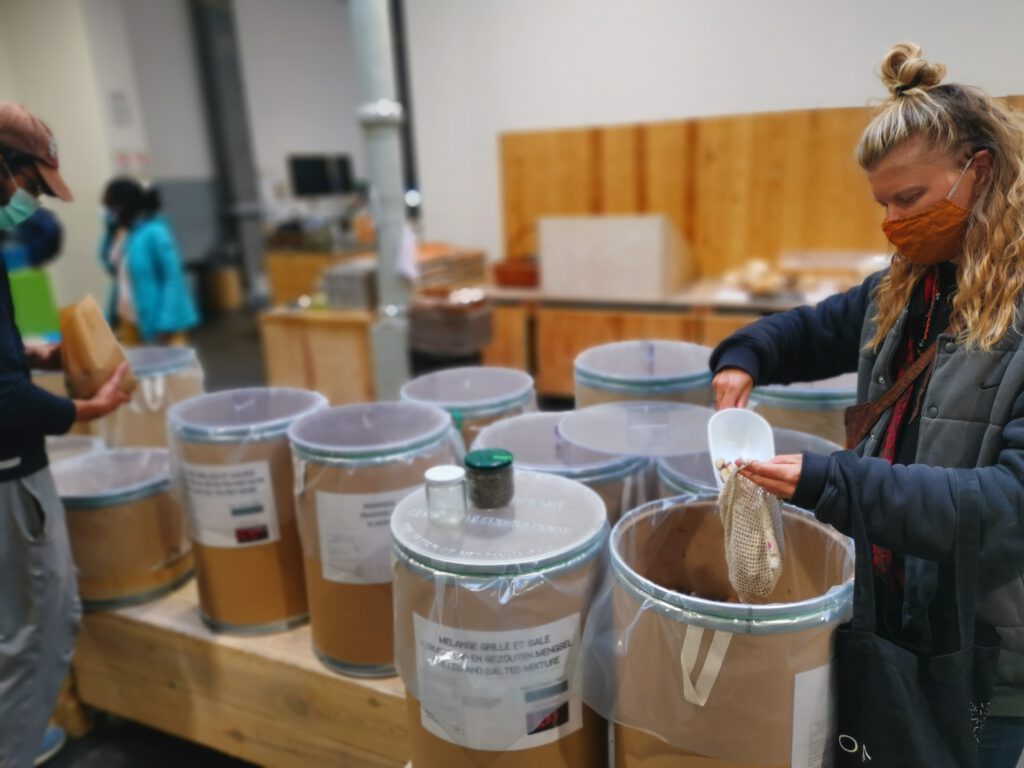 DE BIO MARKT TANNEURS / LE MARCHÉ BIO DES TANNEURS, BRUSSELS
When entering the store, we immediately got excited. The building itself is very spacious with colourful wall paintings. First stop: the fuits and vegetables. Mainly organic and seasonal products, straight from the field!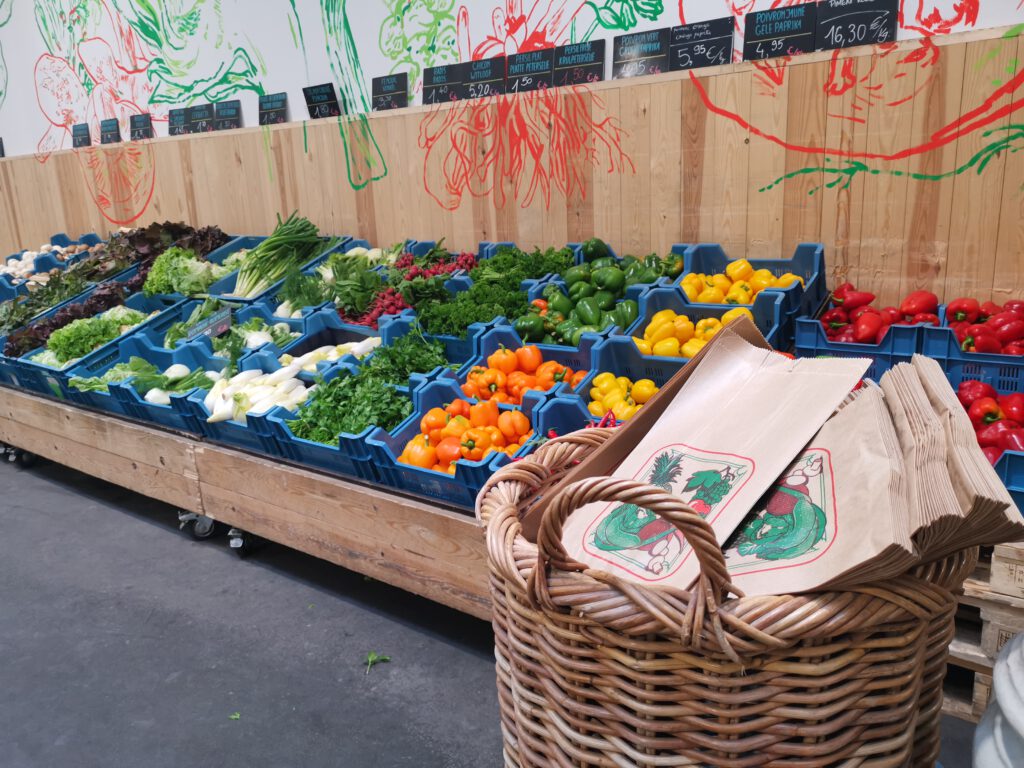 The shopping continues with cheese and the (vegan) milk and yoghurt section. Then we arrive in the best part: the containers. Here you can find most basic ingredients: pasta, flower, rice, various nuts and seeds, all stored in large containers. We also love the oil refill corner and the herbs.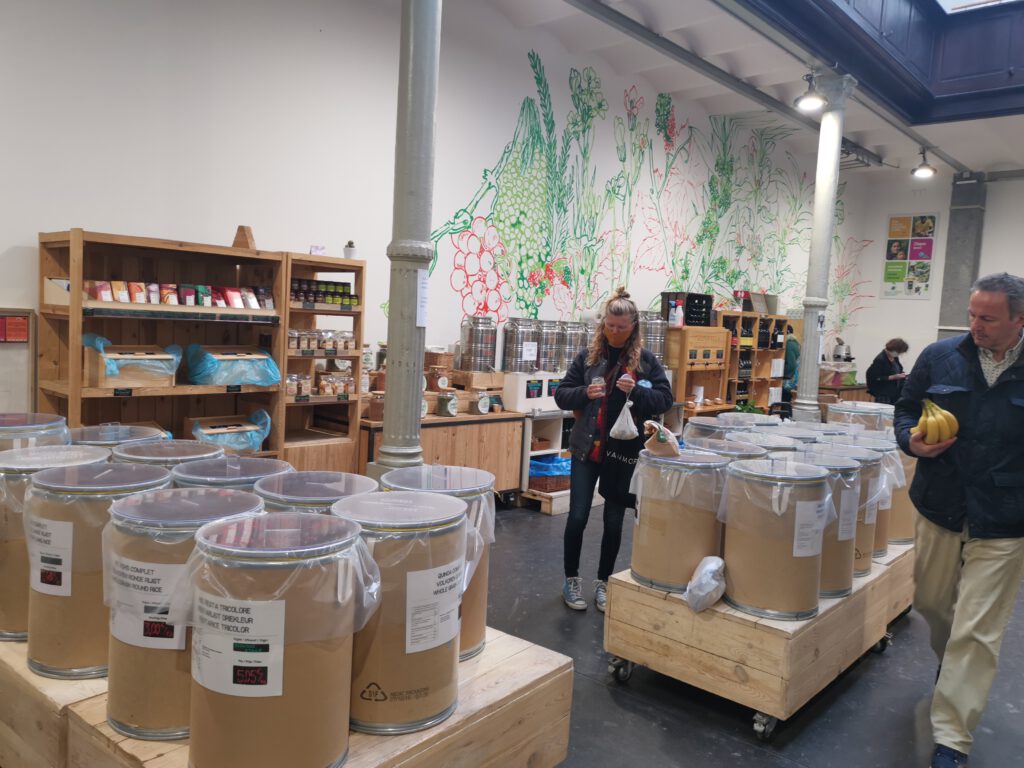 HOW TO SHOP IN A BULK STORE?
Do I need to bring my own jars and bags? Visiting a bulk store works best with a little preparation. Bring your own jars, small bags or boxes and large shopping bag. But no worries, there are paper bags available in the store. For the (olive) oil you can make use of glass bottles.
Glass jars are heavy. How is the price calculated? At the check-out, the weight of the jar is deducted from the total weight. Tip: if you bring your own glass jars, write down its weight with a permanent marker.
Is everything in a bulk-store packaging-free? Not necessarily. In this store, some food is pre-packed, either in cardboard, glass or plastic. For example dairy products and honey. We even spotted 1.5 L single-use water bottles, which we found a bit strange. But overall, you can buy most stuff packaging-free. A huge improvement compared to regular supermarkets.
Is it expensive? Well, this depends of course on the type of food that you buy. Many times you will save money, because you do not fill your basket on automatic-pilot. Plus it allows you to buy only the amount you need!
MORE BULK STORES IN BRUSSELS
The store we visited is located in the Huidevettersstraat 58 / rue des Tanneurs 58 in Brussels. They also have stores in Gent and Antwerpen. In this website, you can find a list of other packaging-free stores in Brussels.
ZERO WASTE INSPIRATION
We are looking forward to hear your experience with packaging free stores. Interested in this topic? Try one of the following reads: