Sustainability must be attractive and that's what Pieter Pot is aiming for. This Dutch online supermarket offers over 500 products, everything packed in sturdy glass. You order in the app and it gets delivered at your doorstep. I quickly became interested. Read why!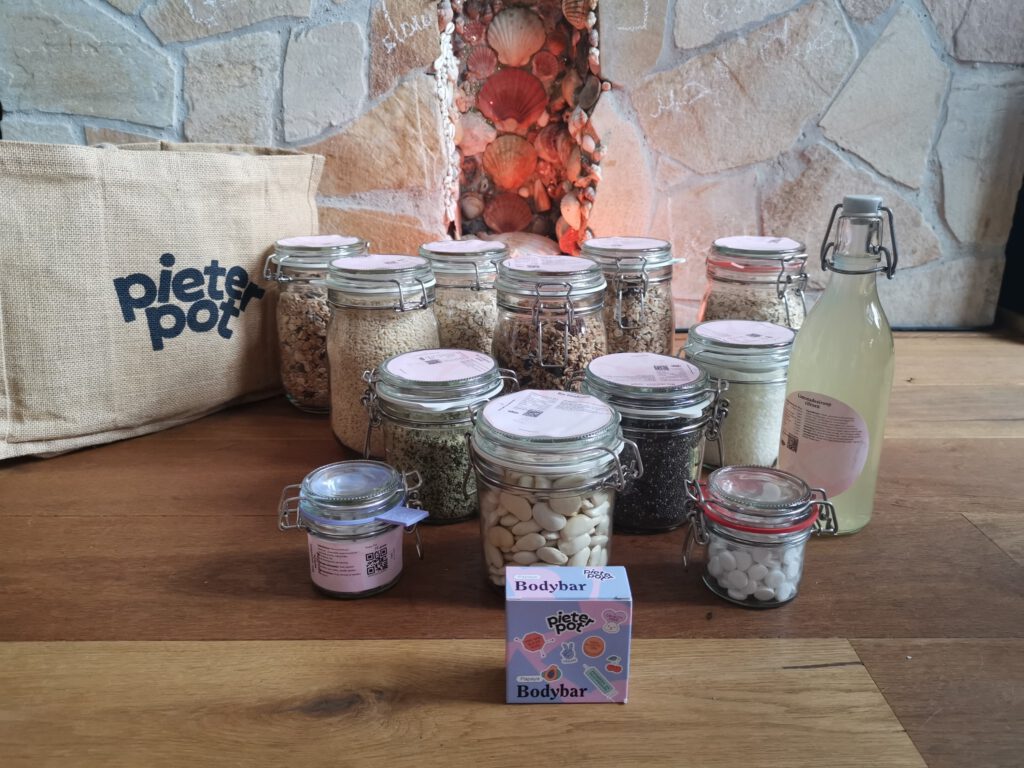 COOL PRODUCTS IN BEAUTIFUL GLASS JARS
Some supermarket chains have installed refill machines, usually stockey with nuts and grains. This is too much effort for many people. The company states:
If we want to make a real impact, sustainability must also be attractive. Like Tesla makes sustainable cars sexy. Just like Tony's Chocolonely slave-free chocolate is really tasty. This is how Pieter Pot makes packaging-free shopping easy. Hi groceries. Bye packaging!
Tesla might make sustainable cars sexy, but they are super expensive, so I think this is a bad comparison. Pieter Pot asks a fair price for their goods and delivery. What I particularly like about the company is that it has many products that are usually only available in single-use plastic, cardboard or metal packaging. For example hagelslag (Dutch chocolate sprinkles), pasta and small peppermints. Also their jars are beautiful and they can be stacked in rows, very handy for my small kitchen.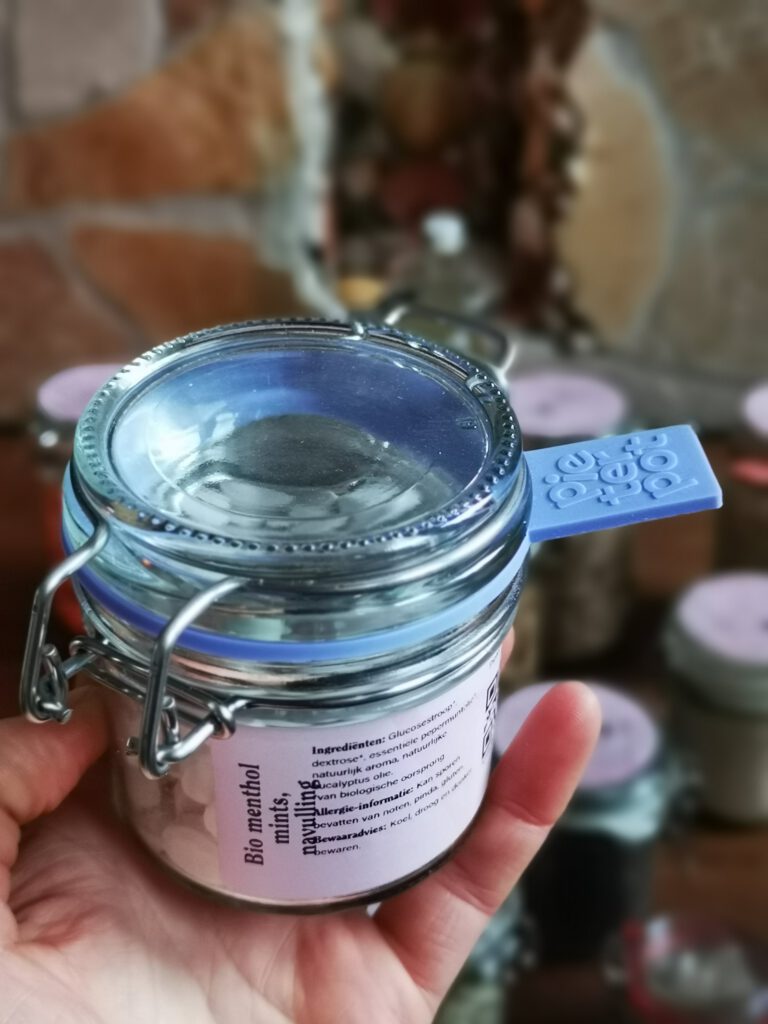 PIETER POT & CO2 FOOTPRINT
Together with the Knowledge Institute for Sustainable Packaging, Pieter Pot calculated the CO2 footprint of their entire circular service. They take into account the production, all transport and cleaning of the pots. Hereby the goal is that each pot can be reused at least 40 times. 
According to Pieter Pot, every household in the Netherlands throws away about 3,300 plastic packagings every year. That's a crazy amount! They claim to have saved 5.302.838 plackagings since they started operating. 
Delivering one reusable jar emits less CO2 than delivering a pack of muesli (+20% CO2), a plastic bottle of ketchup (+157% CO2) and a disposable jar of mayonnaise (+ 32% CO2). I did not do a fact check on this but you can download the research here (in Dutch).
THE FUTURE OF PIETER POT
Are there no disadvantages? Sure there are. It requires planning and storage space. For each jar and large (wine) bottle you pay €2 deposit. For the bags they charge €3.50 per order. You need to keep the empty jars, bottles and bags until the next pickup. Also  ordering through an app instead of just going to the store is not preferable for everyone. In that case going to a bulk store can be a good alternative.
I really hope Pieter Pot can keep up with competition. Unfortunately the company is financially unstable. Last month, the company called on its customers to put a financial credit on their user account. The action has so far yielded more than four tons, so let's hope they will succeed!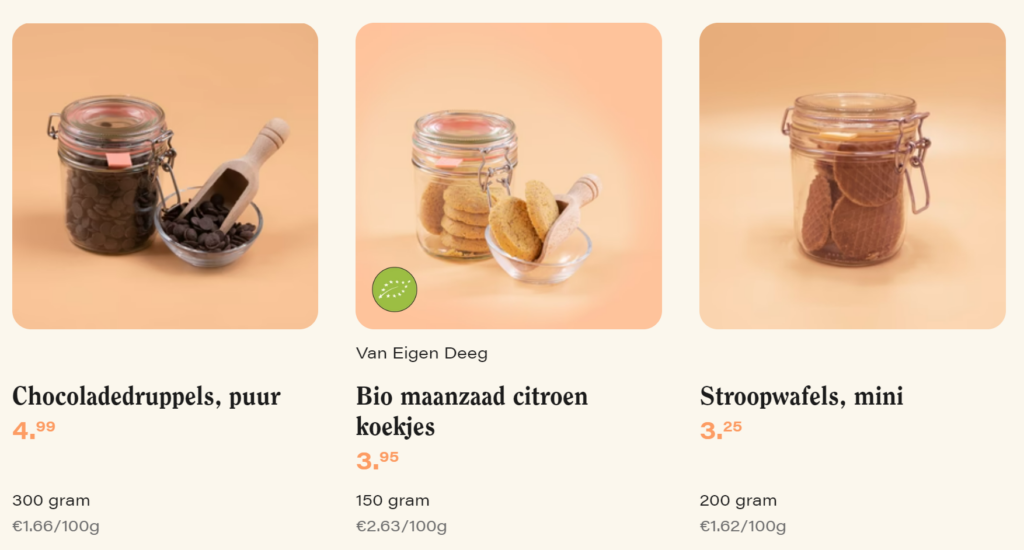 15 EURO DISCOUNT FOR NEW CUSTOMERS 
Pieter Pot operates in the Netherlands and in Belgium. Curious? New customers immediately receive €15 free shopping credit.