Good news for Brazil: the first water refill initiative has started! RefilMe provides free, cold and filtered tap water. After seeing lots of plastic on beaches while traveling, sisters Flávia and Isabela wanted to make a change in their own country Brazil and they founded RefilMe. Read this blog to learn more about this project and their approach.
INTERVIEW WITH FLÁVIA VITOI ROSA DE SOUZA, CO-FOUNDER OF REFILME (IN BRAZIL)
What is RefilMe?
F: RefilMe is a new start up aiming to reduce plastic waste in Brazil. We do this by offering free, cold water refills and by creating awareness.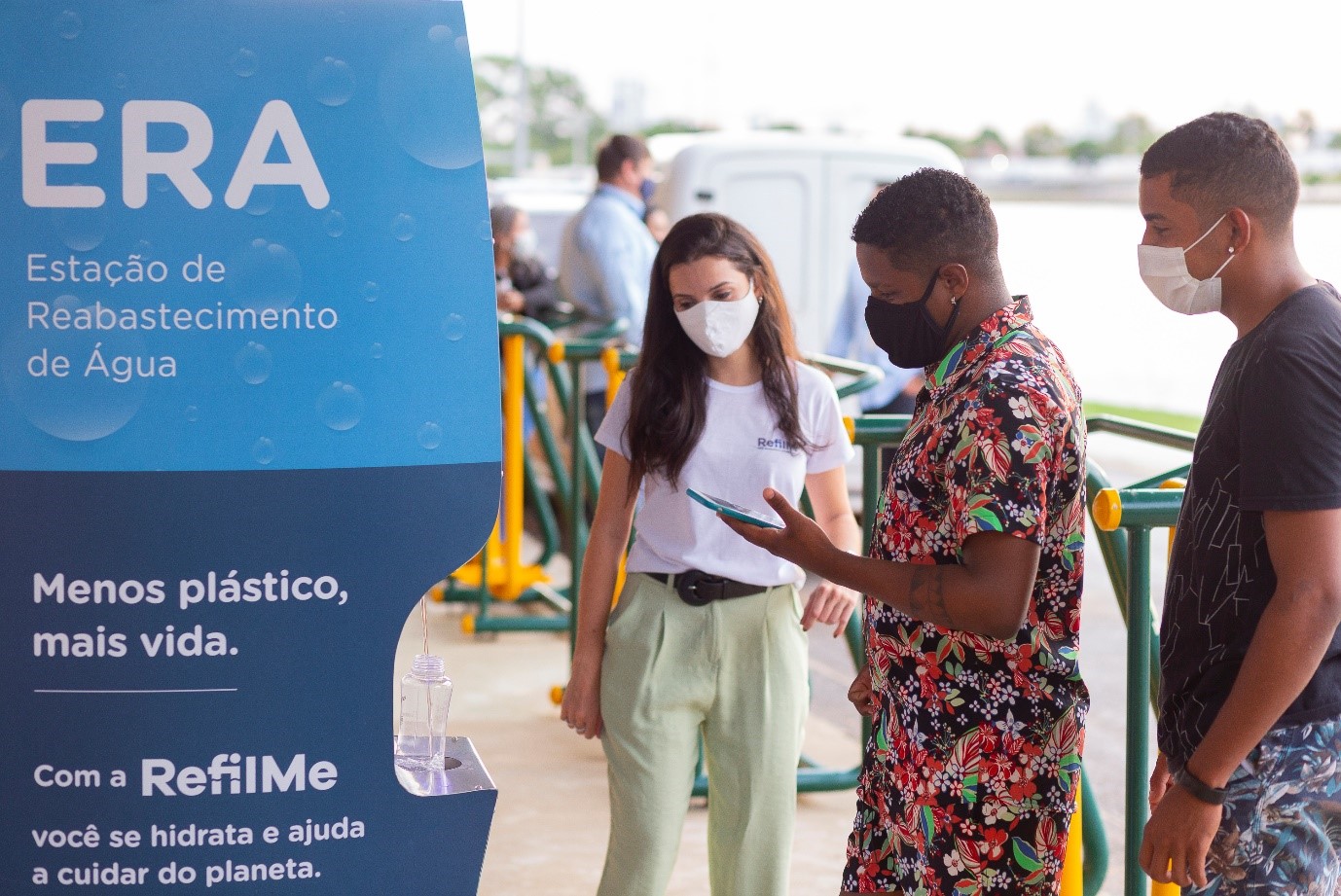 Free, cold and filtered water, amazing! Especially when you think about the hot weather in Brazil. Why, where and when did you started RefilMe?
F: The idea started while we were traveling in Bali, Indonesia. There was a lot of plastic on the beach. We could not drink the tap water and had to buy plastic bottles or look for refill stations. We wanted to do something similar in Brazil. We started in the city of Cuiabá and Vitória in December of 2020.  We designed the machine and the app and website ourselves. The first machine was placed in Cuiabá in December '20. Right now we are also present in 3 other cities. And we want to spread more in Brazil.
THE REFILME FREE WATER REFILL MACHINE
How do people respond so far?
F: So far so good! Users are happy because it is free and the water is cold. In one park we had to temporarily remove the machine and several people are asking when it's coming back.
Let's hope it will be back soon. How do consumers know where the machines are located?
F: All machines are mapped on the Refil Me app. The app is available in Brazil for iOS and Android.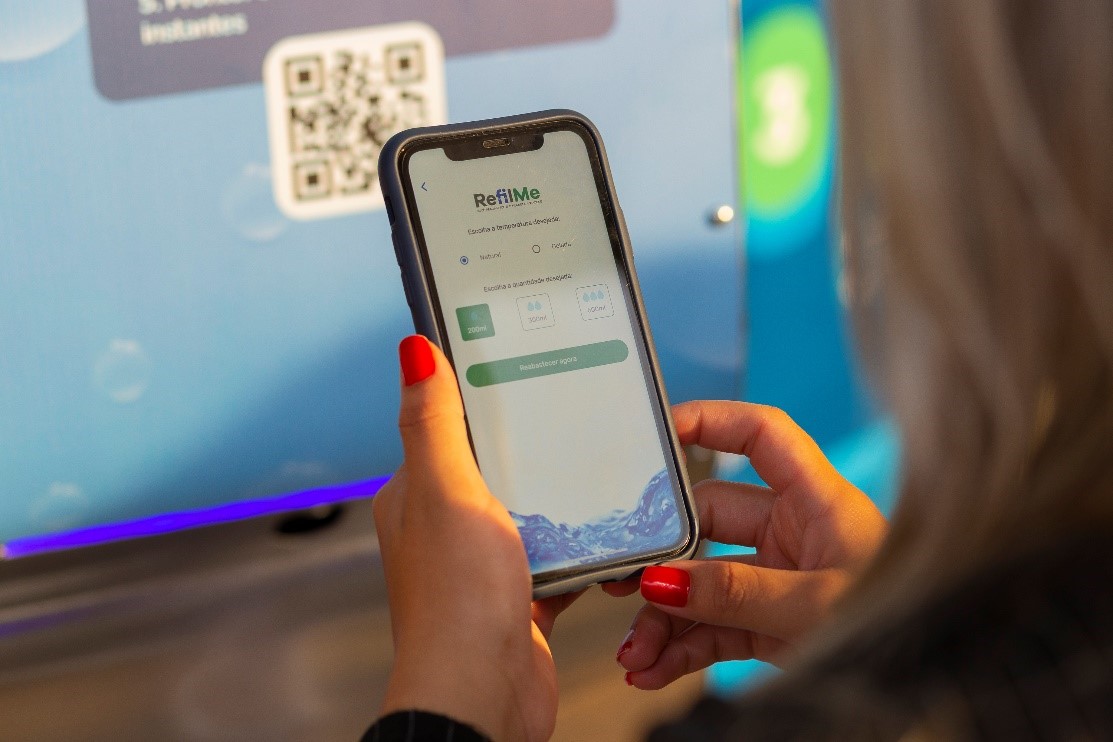 LEARNING BY DOING
Sweet! So you are Brazil's 1st refill app?!
F: Yes, we think so. We do not know about another one.
Great to have you on board of the #Refillution! And cool that you did all this work so far. You seem to be designers, activists and business women altogether. What is your professional background?
F: Haha, thank you. I am a chemical engineer with a master in sustainable development. My sister Isabela is a process engineer. And we developed new skills during the past year.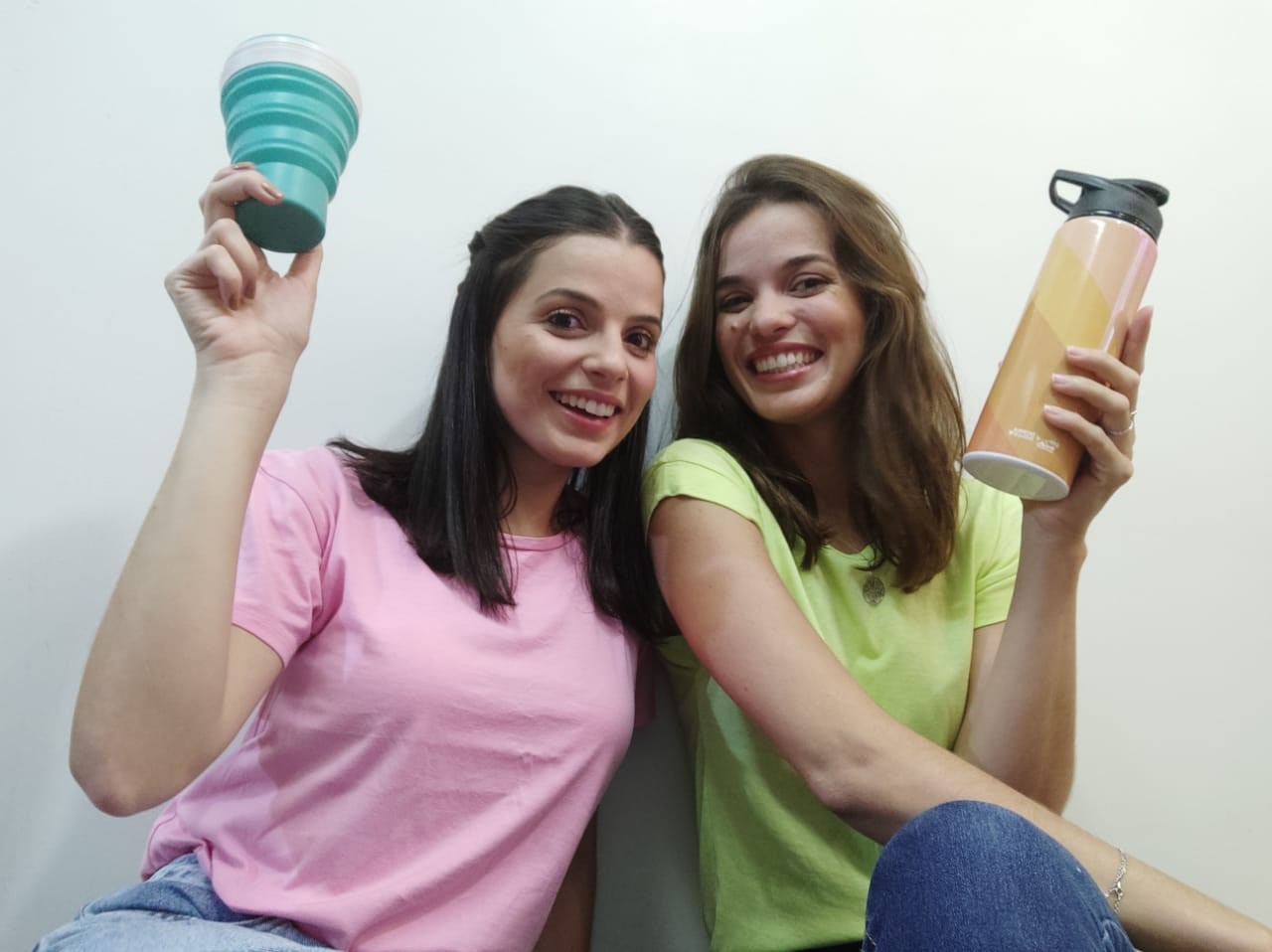 THE REFILME BUSINESS MODEL
We are curious about your business model. The water is free but the machines are not. How does it work?
F We have a partnership with a start-up accelerator. And we work with sponsors, for example private water treatment companies or a shopping mall. The sponsor pays for the water machine. We give them advice where to place them.
TAP WATER IN BRAZIL
Interesting business model, maybe suitable for many refill initiatives all over the world. Another question. The machines chill and filter 'normal' water. Can you drink tap water in Brazil?
F: Yes, tap water in Brazil is potable in most places. The normal tap water has a bit of a chlorine taste. Our machines use a carbon filter to remove this flavour.
Good to know! Are there any public fountains in Brazil? 
F: Yes they exist. But the water can be warm and some fountains are not maintained well. And now with Covid people trust them even less.
Do you also face difficulties due to the situation with Covid?
F: Well, it is challenging because the lockdown rules change all the time. Luckily our machines are touchless. You just need to use the RefilMe app.
Even more reasons to enjoy the RefilMe cold water. Good luck Flávia and Isabela and enjoy the adventures ahead!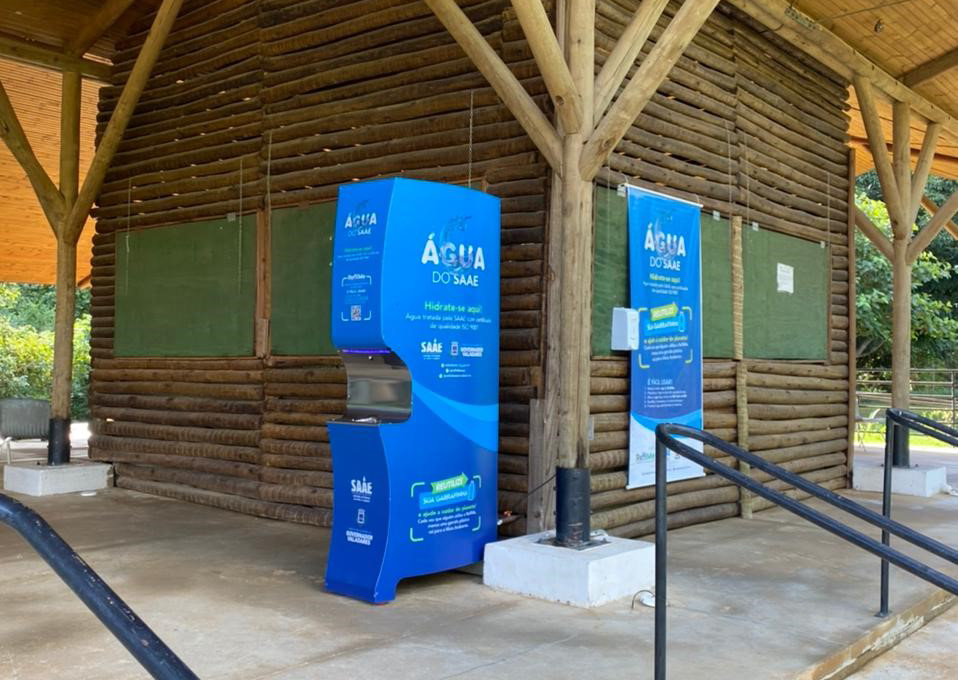 FOLLOW REFILME BRASIL
What a nice and inspiring conversation we had. It feels Isabela and Flávia take care of all parties involved, starting from the user that is looking for free, cold water. While also taking into account the sponsors' needs. If you have tips for RefilMe or want to collaborate, don't hesitate and get in touch with the sisters.
Follow RefilMe on Instagram, Facebook and LinkedIn.