Find Refill Stations & Join the #Refillution!
Refill stations are expanding all over the world. Bring your durable bottle and a smile, and get yourself a water refill. Furthermore, bring your reusable cup, box and cutlery! Save money and reduce single-use plastics now.

HOW CAN I FIND REFILL STATIONS?
Refill stations can be inside bars, restaurants, hotels, shops and in public spaces (water ATM's or public fountains). Whether you are a citizen or a tourist, look for refill window stickers or use one of the Refill Apps to find the nearest station. We recommend you to use one of the following apps (in our opinion, these apps stand out because of the scope and user-interface):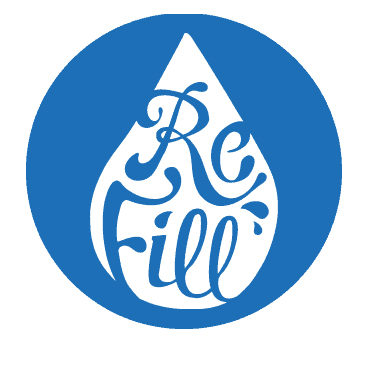 Are there no refill stations in your area? Enter a bar, restaurant or shop and just ask for a water refill (please check whether the water is save to drink). Or become a refill ambassador yourself!
FIND REFILL STATIONS IN YOUR COUNTRY
Unfortunately, there is not one single database for all refill points worldwide. With Refill Ambassadors, we want to stimulate the #Refillution. Therefore, we analysed different refill organisations/refill apps and made an overview per country.
How does it work? Click on the links below to visit the website of these organisations. Firstly, it helps to find refill points wherever you are. Both in your local neighbourhood or when travelling. Secondly, you can put your own tap on the map. Because the more refill stations, the easier it becomes to refill your bottle.
We are working hard to keep this list up to date. Do you want to know more about the people behind these organisations? Read our "Best Practices" interviews. Are you missing a country? Please let us know.