Italy is Europe's 1st country when it comes to bottled water consumption per capita and the world's 3rd country (after Mexico and Thailand). Therefore we are extremely pleased to inform you about Europe's latest refill program: Refill Italia (Refill Italy)! Last year, they launched in close collaboration with Refill.org.uk. What are they up to? And how can you help? We spoke with Margeritha Cavalleri, co-founder of Refill Italia.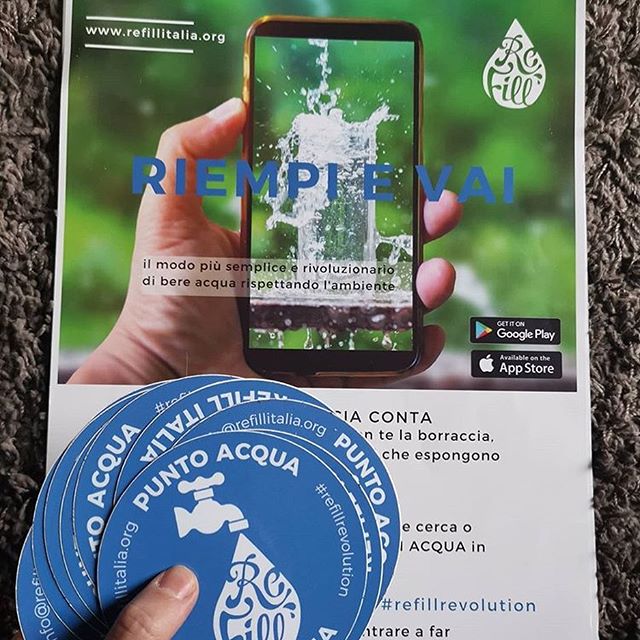 INTERVIEW WITH MARGERITHA CAVALLERI (M)
Why did you start this project?
M: Enrica and I both felt this kind of project was lacking in Italy, and it was time to make a real difference. We know each other for over twenty years so it was really nice we could start this project together.
Nice! Bottled water consumption in Italy is huge, so we're glad you two initiated this refill project. Why did you decide to collaborate with Refill?
M: We prefer to collaborate instead of reinventing the wheel. By working with Refill we can learn from their >3 years of experience in the field. The Refill app works well and it saves us a lot of time and money because we don't need to build our own app.
Italy is a large country, where do you start?
M: We are going to focus in Lombardy first, using Milano, our city, as a pilot project. But we really hope Refill Italia will widespread fast, reaching all other regions.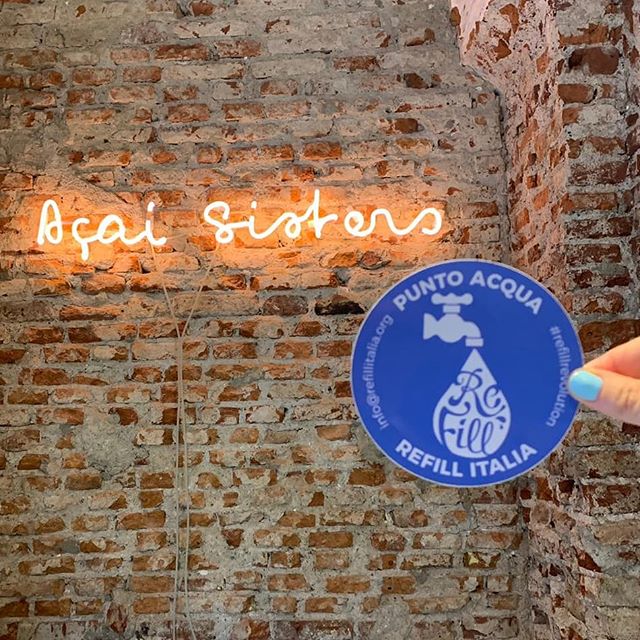 How do you finance this project?
M: At the moment we do all the work voluntarily, next to our regular jobs. Of course it is quite a challenge and sometimes it is hard to find the time, but when you are driven by passion and enthusiasm…
You must be very motivated! We face the same challenges at Refill Ambassadors, we do all the work for fun (free), and combine this with our own regular jobs. How many refill stations have you added so far?
M: Around 600 in the first four months. In England more than 22.000 Refill Station have been registered in the App so far.
That's a very good start. We hope more Italians will add refill stations soon. What are your next steps?
M: We have great ambitions! We want to reach public places with a huge number of people on the road and water bottles on the go, such as metro and train stations!
Last question: how can people help you with Refill Italia?
M: We are in constant need for volunteers who want to help, by spreading the voice and involving bars, restaurants and owners of public spaces. To have more information just contact us at info@refillitalia.org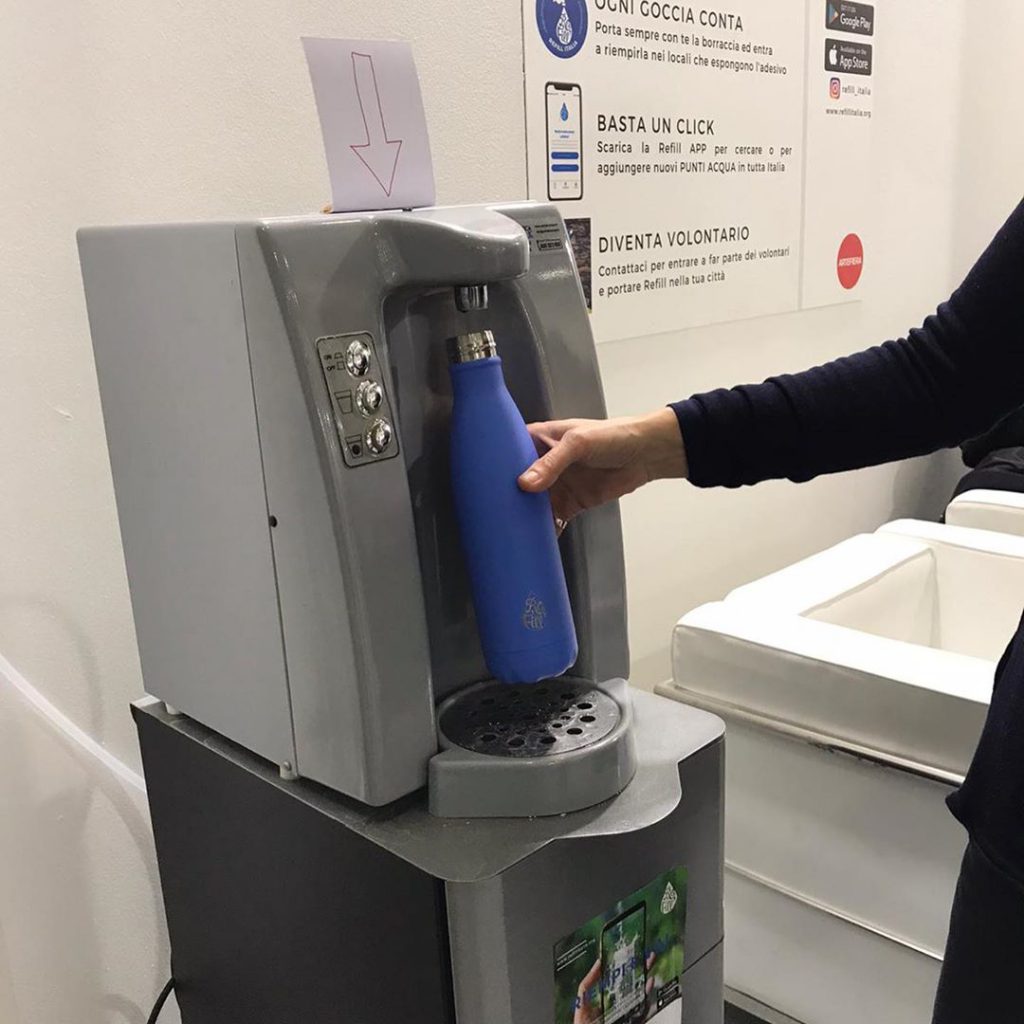 HELP REFILL ITALIA TO GROW
Alright Italians and tourists, we got a mission: bring your reusable bottle and look out for refill stations. If you cannot find any in the Refill app (or another refill app you may be using), try to encourage bars, restaurants and shops to become a refill station. Ask if you may add them to the Refill app, so other people know the new refill place exist.
Visit the Refill Italia website to learn more about the project. Use the hashtag: #REFILLit