Last week it was Amsterdam Dance Event (ADE), a huge gathering for electronic music and its industry. With 450.000 visitors spread over 1.000 events at 200 locations, Amsterdam turned into a crazy place for five days and nights. One event was titled ADE #PlasticFreeParty. According to the organizers "the evening will be boasting a Green Innovators Showcase where the most ground-breaking plastic-alternative companies will demonstrate what the future of a #PlasticFreeParty can look like." This sounded like the ideal opportunity for us to meet like-minded people. But was it?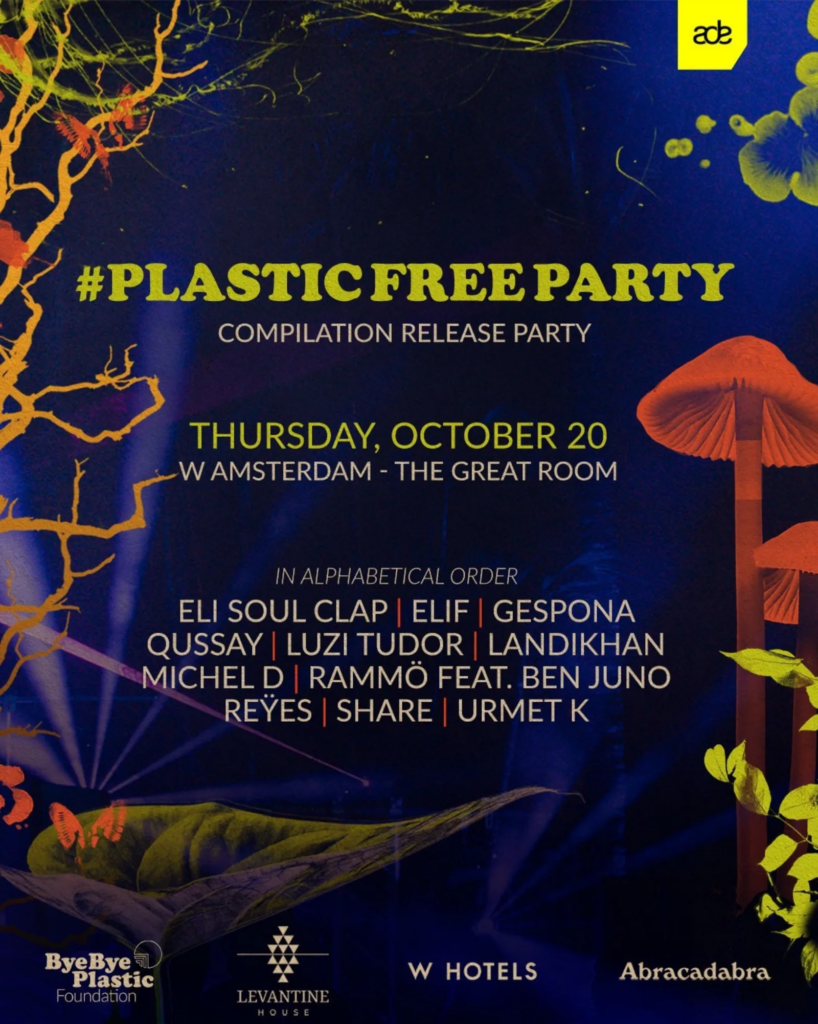 DRINKS SOLD IN CANS
As Refill Ambassadors, we expected a genius tap system crowded with visitors refilling their cups. This wasn't the case. There was a small dance floor. At the bar most drinks were sold in cans, including sparkling and still water. Okey it's not plastic, but not very sustainable either, as it requires unnecessary production processes and transport. Wine was served in real wine glasses. For those who wished a water refill, the toilets were the place to go. A bit disappointing.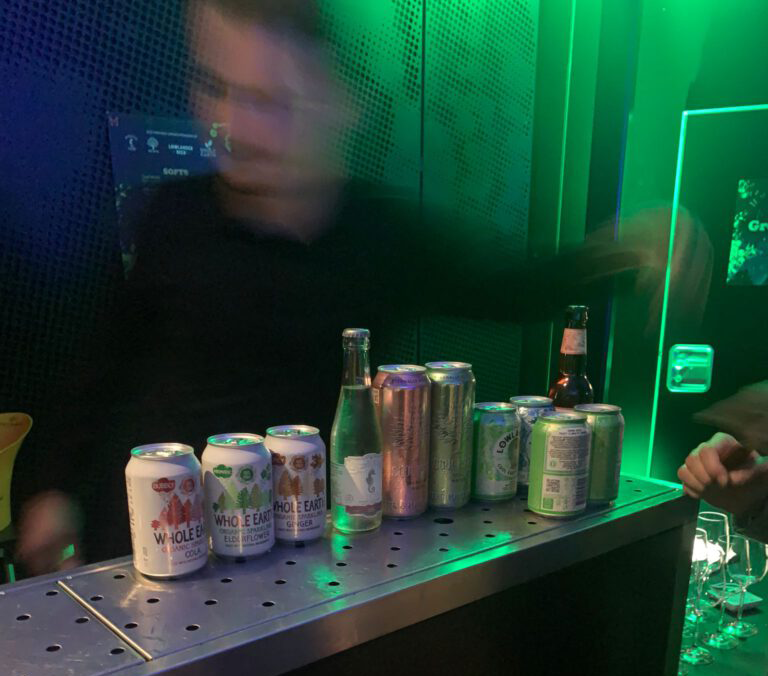 GOOD MUSIC, BUT WHAT ABOUT THE THEME?
The second room was the so called Green Innovators Showcase. There was one table with bowls and ashtrays by PuriFungi. Interesting stuff, as they are produced with cigarette butts and mycelium. From waste to products!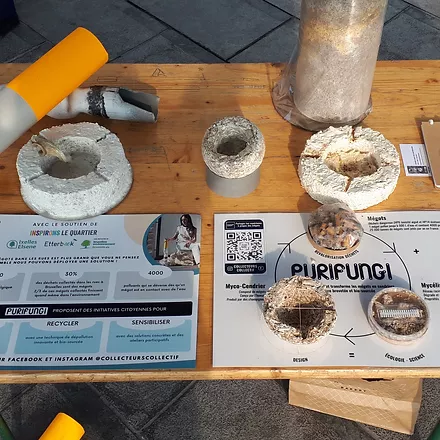 But apart from the fungi-table, 3 signposts and a screen with a QR code, we could not discover anything else that contributed to the #PlasticFreeParty theme. Other visitors did not seem to care. They told us to haven chosen this party because it was cheap, or because tickets were still available, unlike most other ADE events. Nevertheless, we had a nice evening with good music. We do hope the next year's edition will have more innovations on showcase and a real #plasticfreeparty vibe.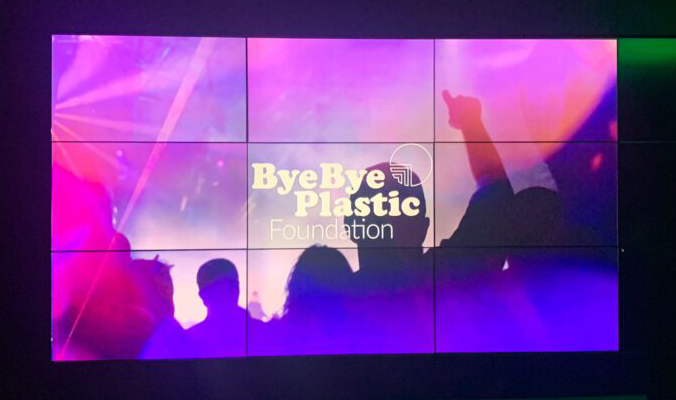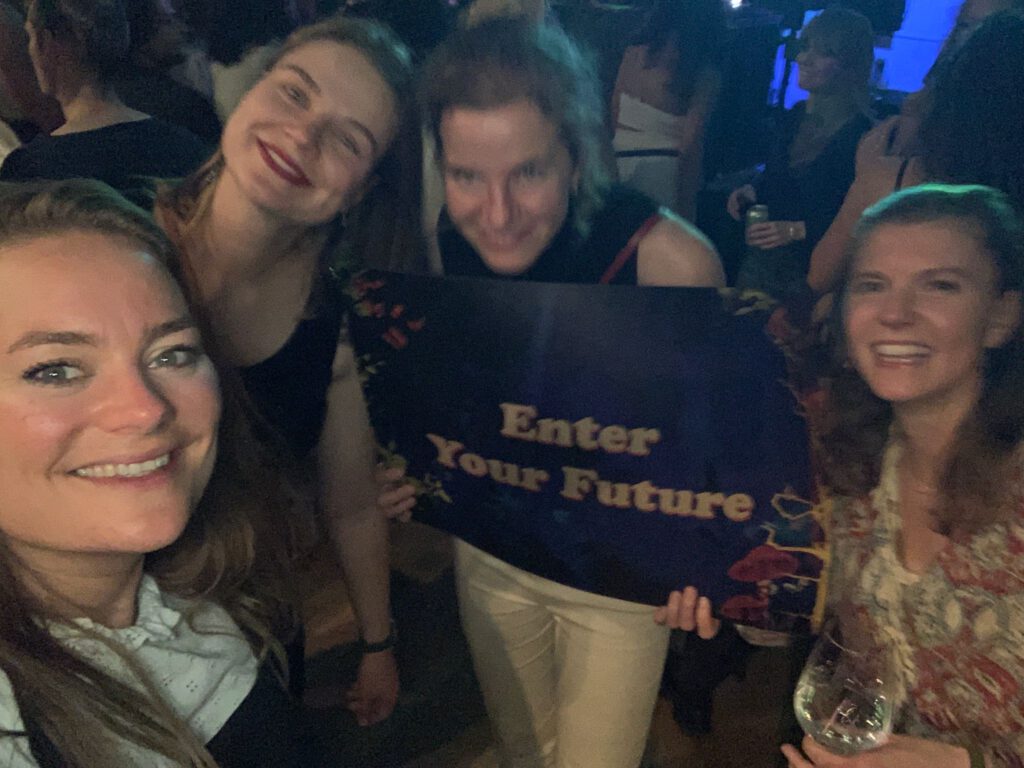 MORE OPPORTUNITIES FOR A PLASTICFREE PARTY
What kind of products or services would you like to have at a #PlasticFreeParty? Please leave your comments below.
Like the topic? Read our blog: ' Refilling and recycling at festivals'.