Refill Ambassadors will be one of the speakers at the Zero Waste event on April 13th at The Green House, Utrecht. The day starts with a delicious vegetable breakfast from chef Peter Scholte, followed by an interactive program full of inspiring speakers and workshops on the theme "Zero Waste" organized by Plastic Diet and The Zero Waste Project.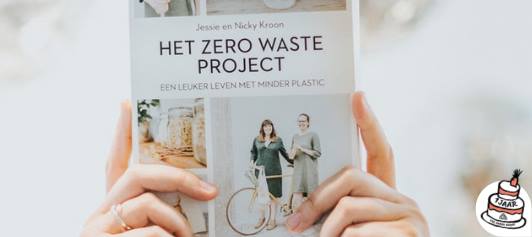 PROGRAMME ZERO WASTE EVENT, APRIL 13TH
10:00 am Walk-in with a vegetable breakfast from chef Peter Scholte
11:00 am Interactive program with various speakers and workshops
14:00 pm End of program
The event will be in Dutch
Curious? Contact us for more details about the program or follow the event on facebook.
Price: € 19.50 including service costs, vegetable breakfast, coffee and tea, tour of The Green House and extensive program with inspiring speakers and workshops.
Registration: Due to the great success of last year and the limited number of places, advance registration is required. You can buy your tickets here.
ABOUT THE GREEN HOUSE
The Green House is a restaurant, urban farm, green hub and terrace. From April 8 to 13, The Green House celebrates its first year anniversary and this is celebrated with all kinds of activities around sustainability and circularity. The Zero Waste event will be the week's final activity.