Today we focus on RESPONSible Travel Peru, a community-based tour operator (HQ in Cusco). While tourism contributes 10% of global GDP and accounts for one in 10 jobs worldwide, the industry's use of key resources is growing equitably. Think about its generation of solid waste, including marine plastic pollution, loss of biodiversity and greenhouse gas emissions. Tourists, tour operators, tourist accommodations and (local) governments are all responsible for this. And capable to change the industry.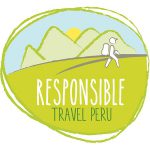 That's exactly what RESPONSible Travel Peru has been doing. During the past months, they organised several sustainability workshops throughout Peru. Including tips about how to become a refill station. We got curious and asked Daniel Muñoz all about it.
INTERVIEW WITH DANIEL MUÑOZ (D), EDITOR AT RESPONSIBLE TRAVEL PERU
Single-use plastics are still widely used in Peru. What are the biggest challenges?
D: There is a big culture around the use of disposable items. They are cheap, practical and available all over. Although the law against the use of plastic bags/cups, straws, styrofoam cups/boxes was approved last year, its enforcement is slow, and it is also being internalized in the minds of people at a very slow pace. There is still a hard-to-believe lack of consciousness among citizens and companies as well, but neither municipal government offices are doing their part (very few exceptions only). 
That is a shame. Some habits are not easily changed. Governmental rules and bans are a great help but not sufficient. Luckily, tourists and tourism facilities can make a change too. For the latter you organised several workshops. How did that go?
D: The workshops were held in various cities: Cusco, Urubamba, Puno city, Arequipa Coporaque, Nasca, Paracas, Lima, Huaraz and Chiclayo. We started months ago preparing ourselves via our own internal workshop (2 weeks) where, as a team, prepared the sustainability criteria and useful information to share with providers (transportation companies and drivers; agencies and guides; hotels and homestays; and communities that provide Community Based Tourism (CBT)). We contacted all the participants one by one, and asked them for collaboration in terms of conference rooms, snacks and lodging.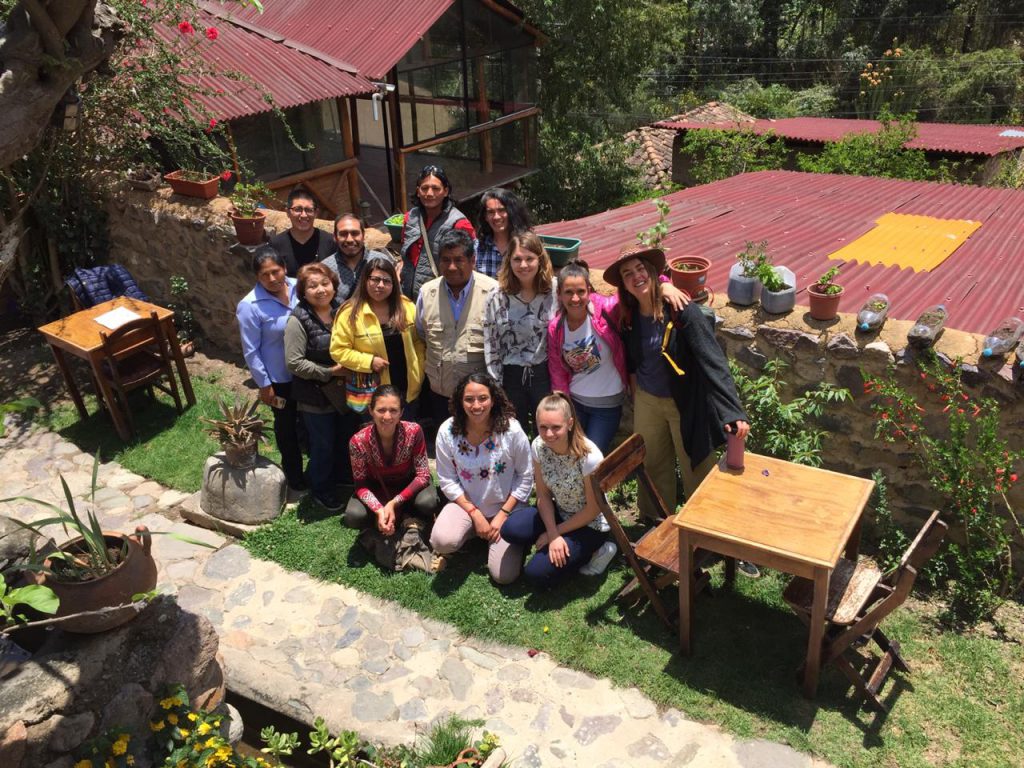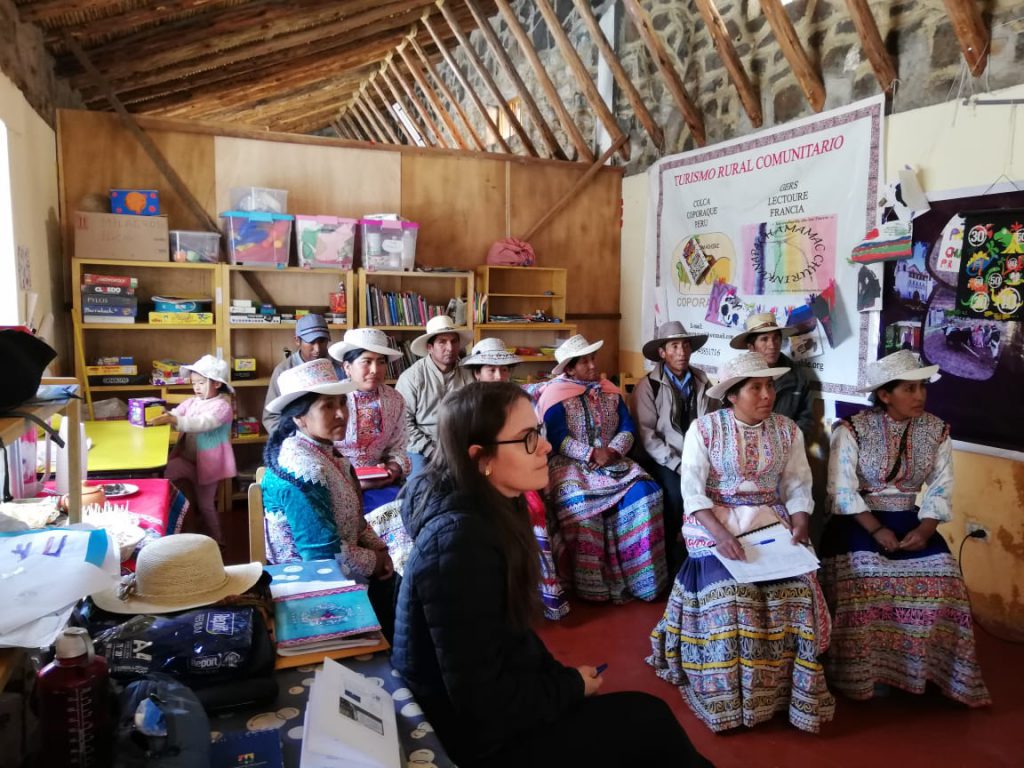 So you managed to reach quite a lot of people. What kind of information did you share? How did your audience respond to the workshops?
D: The public was very participative. Also because we promoted participation within special segments of the workshop where we asked to mention problems faced in the area, as well as possible solutions.
We started with an overview of global problems faced by the planet (global warming, SDGs, etc.). This was followed by a local overview and sustainable tourism approach. We explained who we are and our way to do stuff. Furthermore we looked at sustainability and tourism certifications (mostly Travelife). We gave a resume of sustainability criteria by sectors (as named above), and sustainability strategies. And then in detail about becoming refill stations.
CREATING NEW REFILL STATIONS IN PERU
That's very good. In Peru refill stations are hard to find (and this increased our motivation to start Refill Ambassadors). For example in Cusco, there are so many hotels, bars, shops, restaurants and museums. The potential for new refill stations is huge! Let's talk a bit more about your effort to create new water refill stations, since that is our main focus too. What worked well and what did not? Did you just ask your partners to become a refill station?
D: Yes, we started encouraging partners to implement refill stations at their businesses, first by means of the word through our workshops. That didn't work out that well, only a couple did it right away, others only because we provided the water filters. But 25 other participants of the workshops filled out forms where they were requesting more information on how to become a refill station. So that was our next step.
We can imagine the concept of 'becoming a refill station' needs some more explanation before facilities actually join. Can you tell us in depth about this 'next step', how did you follow-up?
D: We implemented our own sustainability team, and already sent-out our first three newsletters sharing tips and relevant information, and a special one (with all the information related to refill stations) was launched as well. You can check this last one here (in Spanish). So far, about 30 new refill stations are on the way to be established.  
Tap water in Peru is not safe to drink. That means refill stations have to be equiped with some kind of water filter. Or they can be a large water tank (e.g. 20 L with deposit). Could you tell a bit more about the water filters you provided for some homestays? What type of filter is used?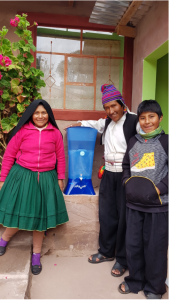 This is the HUATTA family at their homestay in Taquile island, Titicaca lake (Nazava brand). A similar filter was provided to another homestay (coffee farmers) in Cusco, along our Coffee Route to Machu Picchu; and a third to a local restaurant in Cusco city with which we collaborate largely (they provide cooking lessons as part of our Meet-the-local activities).
It's really great that you organised these workshops. And to see the effort is paying off. You at RESPONSible Travel Peru have become true experts while still continuously looking for improvements. Can you share some other sustainable travel tips?
Sure! Here are some tips we promote among our customers (we also posted about being environmentally responsible during a trip):
Travel light (and to use that space to bring donations).
Embrace the slow-travel philosophy. Really get to know the destination and meet the locals
Use ground transportation as much as possible (and to fly the least);
Bring reusable bottles and zero-waste kits
Eat local and slow food.
Daniel, thank you so much for your time and keep up the good work.
LEARN MORE
RESPONSible Travel Peru is a community based tour operator since 2009. Its founders wanted to tackle 'the problem of welfare projects and defined periods specific to non-profit organizations, which seek to train small entrepreneurs and rural communities, but that at the end of the management fail to achieve self-sufficiency' (read more). Over the years, RESPONSible Travel Peru has become much more than a just a tour operator: they are a great source of inspiration for travellers, tourist facilities and other tour operators in the world.
Learn more about RESPONSible Travel Peru, and in particular about the workshops we talked about in this blog.
You can check out the specially designed refill newsletter here (in Spanish)
Please leave your question or comment behind for Daniel and his colleagues at Responsible Travel Peru (use the comment box).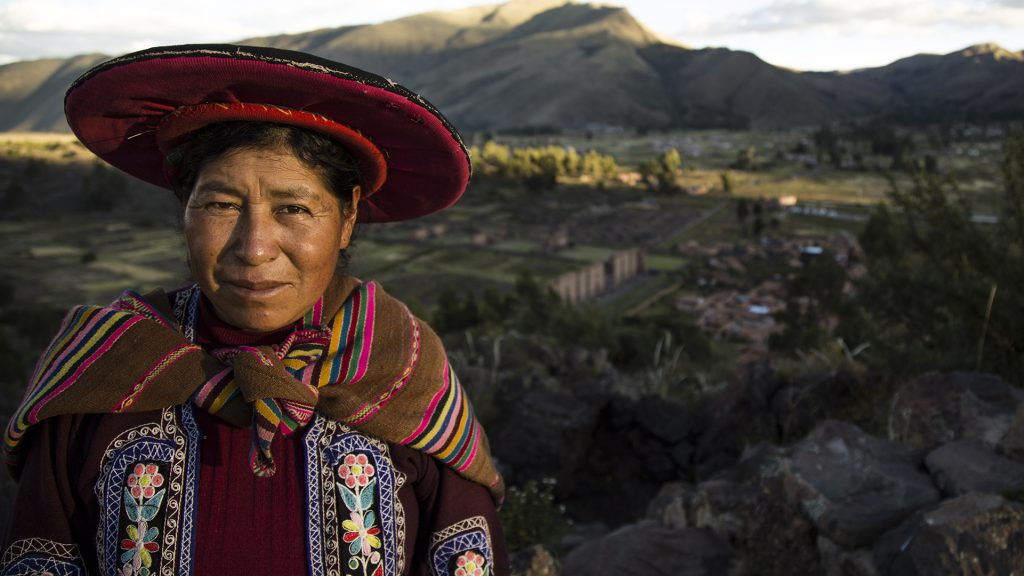 All images provided by RESPONSible Travel Peru