Can I drink the tap water in Valencia? Yes, you can. The tap water in Valencia may have a strange taste but it is perfectly safe to drink.
WHY DOES TAP WATER IN VALENCIA TASTES STRANGE?
The water in Valencia is a hard water, due to the amount of calcium and salt, that find their way into the supply from the mountains. Furthermore, the tap water is filtered and chlorinated. Chlorine, a very common disinfectant, is used frequently in water treatment plants in Spain. And it makes water taste and smell differently.
WHAT ARE MY ALTERNATIVES?
You can just drink the tap water if you're not bothered by the taste! If you do not like the taste of the tap water, there are a few options.
Many locals and tourists buy bottles water. It's expensive and causes lots of plastic waste! Not the preferred option…
 Look for filtered, refigerated water fountains. Now there are only three of them, located in the city's busiest spots: the Plaza del Ayuntamiento, on the Malva-Rosa seafront, and in the City of Arts and Sciences, in the Turia. Hopefully more of these fountains will be installed soon.
Use a water filter. This can be a simple jar; a filter connected to your valve; or something installed to your household's water system. Carbon filters (e.g. Brita, Tapp Water) are quite cheap and very efficient at reducing or eliminating chlorine.
Our favourite: go to one the many natural springs in the mountains. Many villages in the hills around Valencia have one. Bring as many empty jars as you can and sit down for a meditative refill session!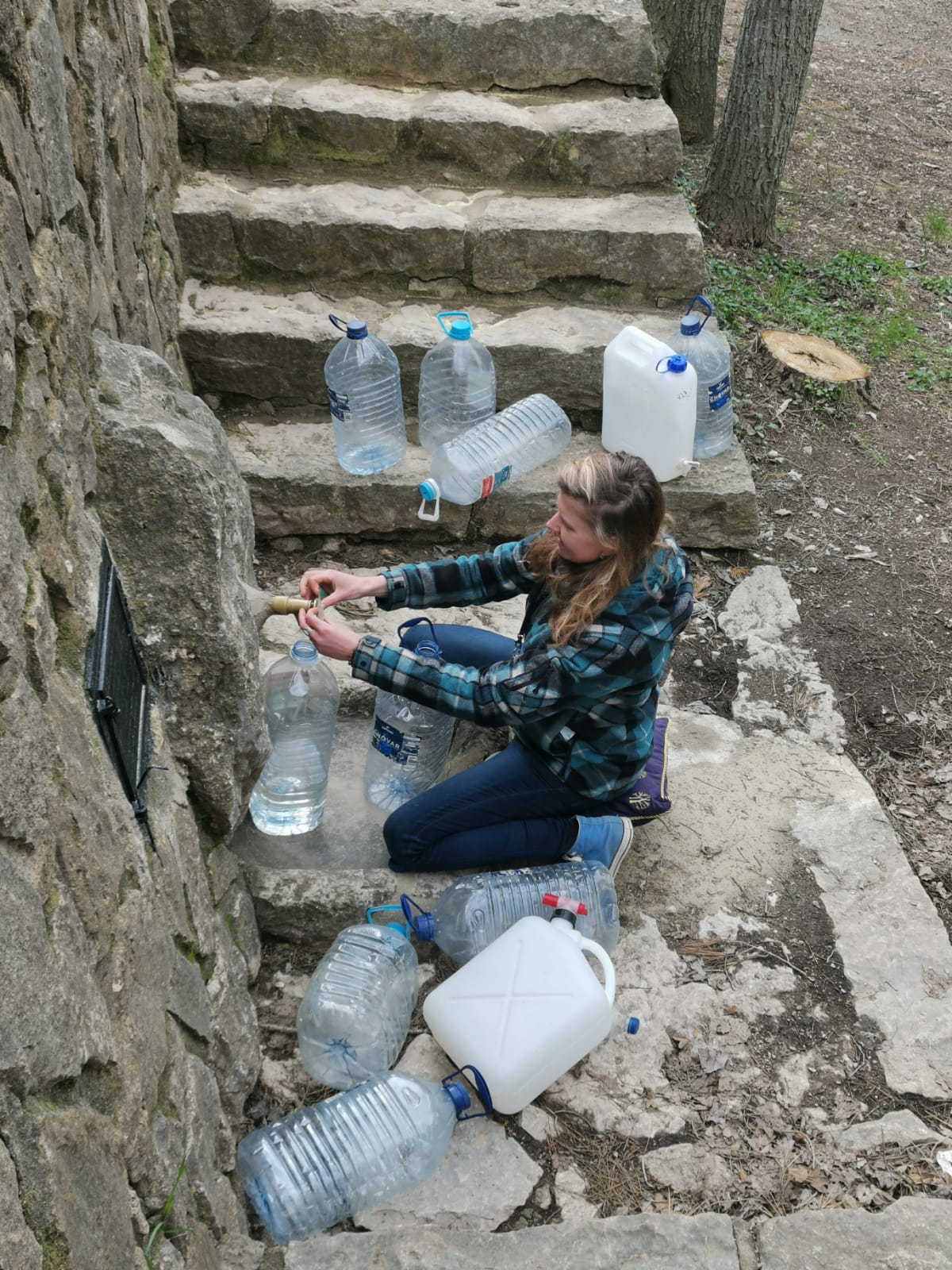 We'd like to share some background information about these natural springs. The so called 'aguaderos' collected the water from the springs, filled the carts with pitchers and went down to the city and the villages to distribute it from door to door.  The trade of aguadero was perpetuated until recent times, when cars were replaced by trucks or vans. However, many ancient water fountains still exist in the mountain villages around Valencia (and in many other areas in Spain) and the water tastes delicious.
TAP WATER IN VALENCIA – YOUR OPINION
What do you think about the taste of tap water in Valencia? How does it compare to your home country? Leave us a comment below.