Staying hydrated when traveling should be a priority for many reasons. First, dehydration can worsen jet lag symptoms, such as fatigue and headaches. Drinking water before, during, and after your a long ride or flight can help combat jet lag and make the transition to a new time zone easier. In addition, proper hydration supports your immune system, making you less susceptible to illness. When you're traveling, you're exposed to new environments, different foods, and potential disease-causing germs and viruses. Drinking water can help keep your immune system strong and reduce your risk of getting sick.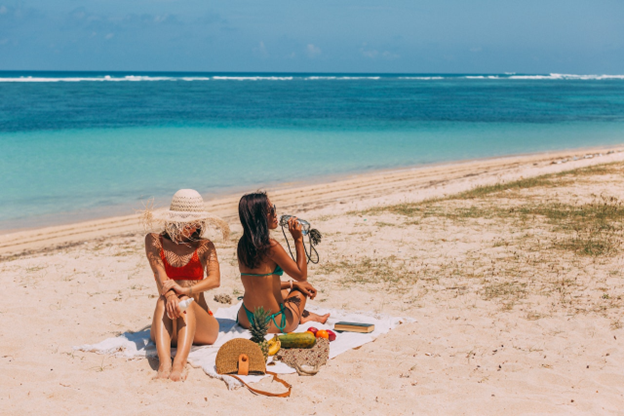 If you're passionate about sustainability, green home cleaning, achieving a zero-waste lifestyle, and other ways to save the environment, this one's for you, too. One of the best ways to ensure you stay hydrated and have access to clean drinking water while traveling is to bring a reusable water bottle wherever you go. Aside from guaranteeing you're well-hydrated throughout your trip, it also helps you stay eco-friendly by steering clear from one-time-use plastic bottled water, notoriously known as one of the leading culprits of plastic pollution worldwide.
Bringing your own tumbler to refill helps you become more sustainable. However, refilling while on the go can sometimes be challenging. In this article, I* share some practical and eco-friendly tips that can help you.
RESEARCH WATER SOURCES BEFOREHAND
Before embarking on your journey, go online and check out the availability, safety, and access to drinking water at your destination. You can do this by checking travel forums or government websites for information on whether tap water is safe to drink. This will help you determine if you need to bring a water filter or purification tablets.
BRING A WATER BOTTLE WITH A FILTER
A water bottle with a built-in filter can be a lifesaver when traveling because it's designed to filter out bacteria and other contaminants from tap water, making it safe to drink. Make sure to choose a bottle with a high-quality filter and replace it regularly.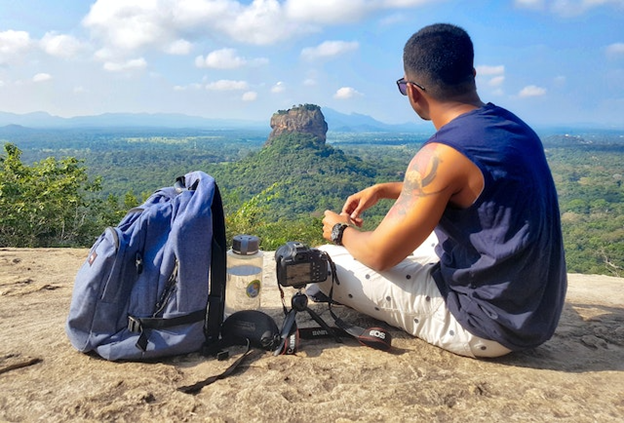 USE A WATER FOUNTAIN
Many public places, such as airports and parks, have water fountains available for public use. These fountains can be a great source of clean drinking water, and they are often located in convenient areas. Just make sure to clean the spout before filling up your bottle to avoid contamination.
ASK LOCALS FOR RECOMMENDATIONS
If you're in doubt about the safety of tap water in a particular area, it's always a good idea to ask the locals or fellow travelers who have already spent time there. They may know of safe sources of drinking water, such as natural springs or water wells. Just be sure to triple-check before drinking it.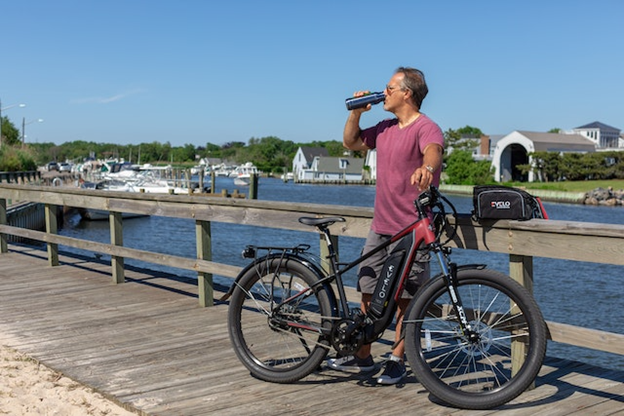 NEVER BUY SINGLE-USE PLASTIC WATER BOTTLES
While it may be tempting to buy plastic water bottles while traveling, it's important to remember that they harm the environment, mainly marine life, when they end up in our oceans. If you didn't bring your tumbler on a particular trip, buy a reusable water bottle in the nearest mall or grocery store and refill it as needed. Not only will you be helping the environment, but you'll also save money in the long run.
GOT OTHER ECO-FRIENDLY TRAVEL TIPS? LET'S HEAR THEM!
How about you? How do you stay well-hydrated and plastic-free during your travels? Please share them with us in the comment section below.
*About the Author:
This article is written by a lovely guest blogger! Jade Piper is a writer and mother based in Indianapolis. She is a keen environmentalist and in her spare time enjoys gardening, reading, and listening to music.
All our guest bloggers contribute voluntarily and without commissions.