EARTH is known for its bottled water, coffee and tea. You might be wondering: "Bottled water? I thought Refill Ambassadors is promoting tap water." Yes we do. But EARTH has an interesting story, which we'd like to share with you. By selling bottled water, tea and coffee, they have been able to donate over €1.5 million to various water projects. We interviewed co-founder Patrick de Nekker.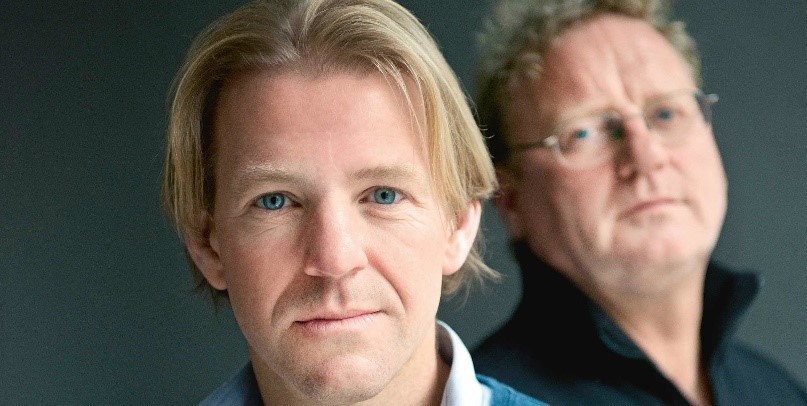 INTERVIEW WITH PATRICK DE NEKKER, CO-FOUNDER EARTH
When and how did you start EARTH?
In 2007, together with Henk Witteveen I founded EARTH Water/ EARTH Concepts. The idea was (and still is) to 'sell water for water'. 100% of our net profit is invested in sustainable water systems around the world. Later we added EARTH Coffee and EARTH Tea, in response to our customers' demands. We also experiment with EARTH Cacao, depending on supplies.
Where do you source your products?
Our water is from a small water source named Anl'eau, located in the province of Drenthe (the Netherlands). EARTH Tea comes from Sri Lanka, EARTH Coffee is from Nicaragua, Guatamala and  Peru and our cocoa from Cameroon. On the latter we hardly make money as profits remain overseas.
Where are your products sold?
We are a B2B brand. Our products are sold in restaurants, hotels, at events and in the catering industry. Plus in some large chains like Starbucks and IKEA. Our water is also sold in China.
Your water is transported from the Netherlands to China?
Yes. You can debate whether that is good or bad. Quality of tap water in China is not always good, so there is a demand for our water. And we want to earn as much money as possible to donate to people who are in need of clean water.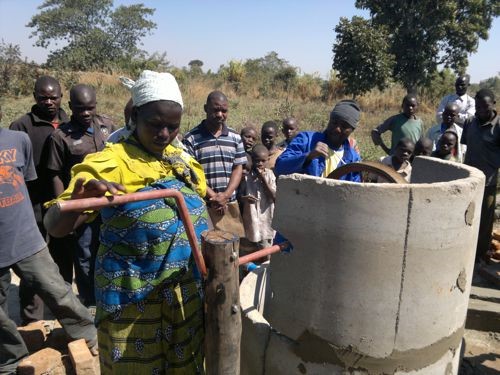 That is an interesting discussion indeed. We will not go into details now.
TAP WATER VS. BOTTLED WATER
Another question: tap water in the Netherlands is of really good quality. You sell bottled water. And you use plastic packaging. Can you explain why?
The way we look at it: preferably drink tap water. If that's not possible then drink EARTH WATER. Our bottled water is useful in places that do not have tap water available, like outdoor festivals. And for people who do not trust tap water.
Plastic has many advantages and recycling possibilities. But it has received negative input because it has entered our food chain due to human behaviour. Our packaging is made out of 100% recycled PET, and we use Tetra Pak's. We've been offering recycled PET bottles for 10 years, Coca-Cola just started. Many companies now donate 5 or 10 cents to charities, while we make a 100% donation of our profits (after deducting our fixed costs). As a result, people support our brand.
---
15 CENT DEPOSIT ON SMALL PLASTIC BOTTLES
Nice to hear people support your brand. However, many people support Coca-Cola too. Their revenues keep growing, also in bottled water. We want your opinion on something else. From 2021, a 15 cent deposit will be introduced on small plastics bottles in the Netherlands*. What do you think about this?
I'm a supporter of deposit systems. But I doubt deposit of 15 cents will make a difference. With €0,50 for sure, but will you stand in the queue at McDonalds to get a €0,15 refund for your bottle? In the end it's about clients demands. I would also be in favour of heavier fines if you litter the streets. Comparable to using a mobile phone on a bicycle. Then people don't do it anymore.
Interesting thinking. Hopefully the 15 cent deposit system will already be effective, but this we can only found out in the future. We'd like to ask you something else. Not all your 'water products' is packaged. You also offer water tap systems with filters. Can you tell us more about those?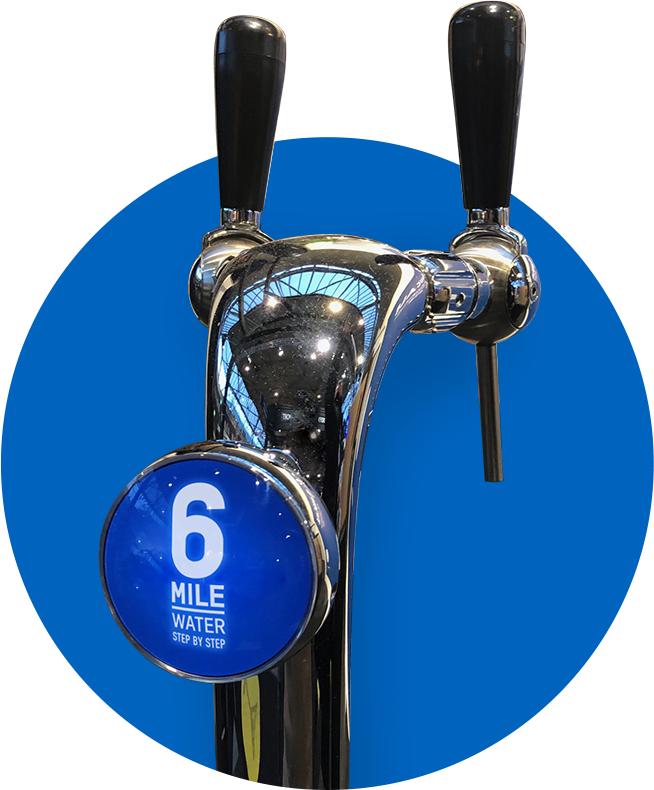 Our tap systems filter and chill tap water. They have a luxurious appearance. Venues also donate to our water project '6 Mile' when using our taps. It's like a subscription model.
Our clients can decide for themselves how much they want to charge their customers for consumption. It raises interesting questions like "How much extra value does a filter provide?" Bottled water in general has a very low purchase price. And it's being sold for a high price. For example in Dutch restaurants you sometimes pay 6 euros for a 1 L water bottle. I have some difficulty with this.
Yes we totally agree! 6 euros for 1 L water really is a lot!
FUTURE VISIONS ON BOTTLED DRINKS
We could talk for another hour but it's time to wrap up. Is there something else you would like to share with our readers?
Yes! There are many debates about bottled water. But I think it is important to treat water similar to sodas. You don't want to force people to buy a Coke because they can't buy water in a plastic bottle.
And perhaps we should tackle issues on a different level. Like a ban on all packaged drinks. Then we may start to think in completely different business cases. For example fill your own cup with Red Bull via a machine.
That will be interesting. We're sure you'll be creative enough to continue with EARTH Concepts even in a world without packaging. Thank you for your honesty Patrick and good luck with EARTH.
*the 15 cent deposit on small plastics bottles is somewhat different for the catering industry, because they are not forced to return their bottles. One can say; go to the supermarket to get your 15 cent. And that is the bottleneck is this discussion.
CONNECT WITH EARTH
Our interview with Patrick was inspiring. Things are not always black and white. Doing good sometimes means making sacrifices. Without the sales of bottled water (and tea and coffee), Patrick and his team would not have been able to donate >1.5 million to projects that are so desperately needed.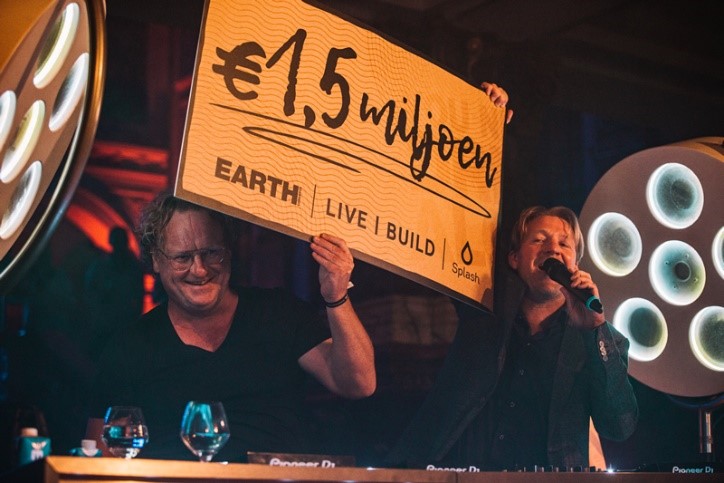 Do you have questions for Patrick and his team? Or do you want to share your vision on the EARTH concept? Leave your comment behind or get in touch with patrick@earthwater.nl