In these strange weeks, we have been rather silent. Luckily we can share some positive local news with you. The Netherlands will introduce a 15 cent deposit system on all plastic bottles < 1 litre! This measure will come into effect in July 2021. We're already looking forward to it.  
WHY DO WE NEED 15 CENT DEPOSITS ON SMALL PLASTIC BOTTLES?
You may consider the Netherlands clean and wonder whether small plastic bottles are a serious problem. Yes they are. According to Rijksoverheid, 100 million small bottles (out of the 900 million sold annually in the Netherlands) still end up being dumped. Take a close look and you see them scattered everywhere. While >1 L plastic bottles have had a 25 cent deposit for ages, small bottles had none. Some people need an incentive to get rid of their trash in a responsible way.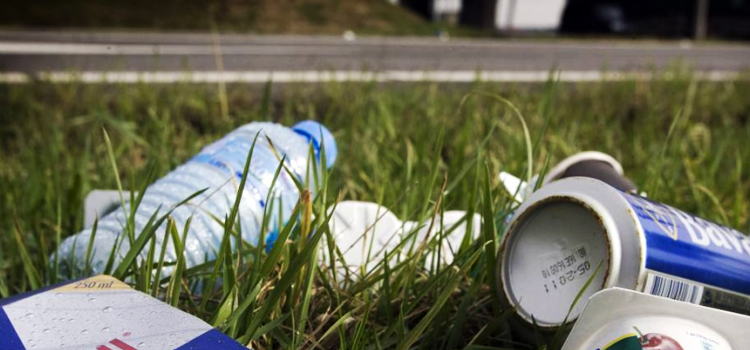 GREAT VICTORY FOR PLASTIC SOUP SURFER
Countries like Denmark has shown bottles and cans rarely end up in landfills, thanks in large part to the pant deposit system. Previous efforts to reduce littering of small plastic bottles in the Netherlands have not been effective. Several stakeholders fought for years trying to convince our government to expand the current deposit system. Among them are Plastic Soup Foundation and Plastic Soup Surfer Marijn Tinga, who even dared to crossed the Channel on his DIY plastic-bottle surfboard to raise awareness. Many thanks for your persistence! 
WHERE CAN i RETURN MY EMPTY BOTTLES?
Producers will be responsible for the new deposit system and bear the costs thereof. Around 12.000 sellers will collect the small bottles: in large supermarkets, caterers, at most train stations and at large petrol stations along the road. Hospitality and small businesses are yet excluded from the obligation to collect small bottles. Schools and sports associations can also voluntarily opt for a collection point. We hope many of them will join, to set the right example to our young generation.
WILL CANS BE NEXT?
In case the number of cans dumped as litter is not reduced by between 70% and 90%, the Dutch government will also introduce a deposit on canned drinks in 2022. We will keep you up to date!
WHICH COUNTRIES HAVE A DEPOSIT SYSTEM?
We tried to look for a source that contains a complete overview of deposit schemes around the world, but we could not find it. Please leave your comment behind if you can help. If you want to read more about deposit systems, here are two suggestions: How have plastic deposit schemes worked around the world or Deposit return schemes solving plastic waste.