On June 19th the second edition of National Refill Day will take place. The awareness campaign was invented by not for profit organisation City to Sea to encourage people to carry a reusable water bottle and refill on the go.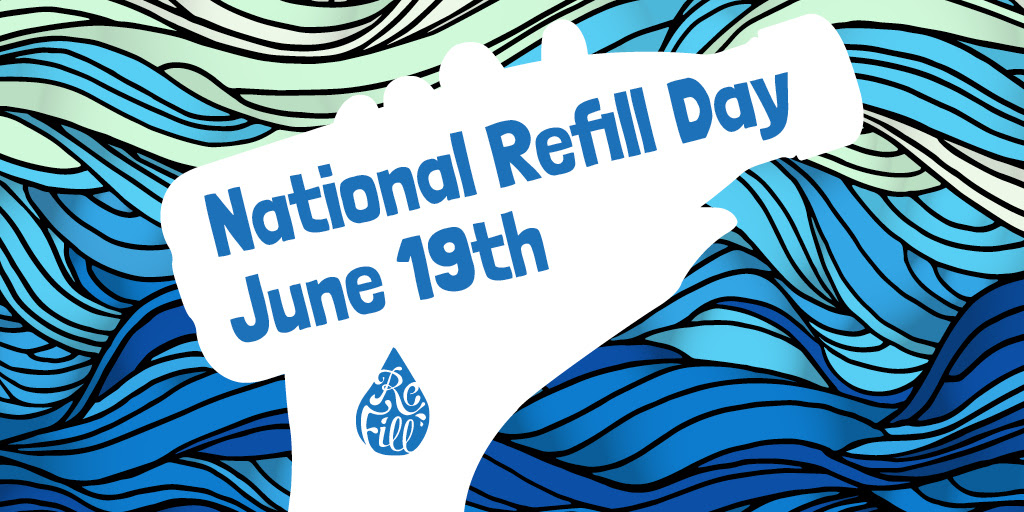 National Refill Day in the Netherlands
Refill Ambassadors will be joining National Refill Day and spread the #Refillution in the Netherlands. On June 19th free refills will be provided in Amsterdam, and everyone will be invited to share their refill experiences with us. To get involved in the chat around this day online use the hashtag #NationalRefillDay #PlasticFree #Refillution. More information is coming soon!
Plastic bottles consumption in the Netherlands
According to the Rijksoverheid, 1.4 billion plastic bottles are being used annually in the Netherlands, equivalent to more than 80 plastic bottles per person per year. Help! 750.000.000 of these bottles are small plastic bottles. There is no deposit on small plastic bottles.
Image on top: Refill.org.uk