Being raised on a houseboat in Amsterdam with an average annual amount of 182 rainy days, I'm very much used to water. Clean water. All my life I used to drink tap water without even thinking about it. How different from most places in the world! This became clear during my travels in South-East Asia in 2010. My dream to start Refill Ambassadors was born on this trip.
DAILY ROUTINE
On my first day, I arrived in Hanoi where Nick (my boyfriend at the time) was waiting for me.
N: 'How was your flight? Can I get you something?'
H: 'Yes, water please.'
N: 'Cool I'll get you a bottle."
H: 'Ok great, thanks.'
That was the first bottle. Many would follow. Buying a 1.5 L non-sparkling water bottle quickly became part of the daily routine. They were cheap and available on every corner.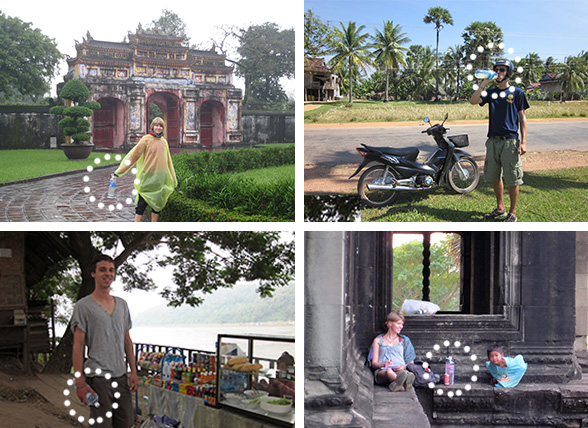 WE ARE RESPONSIBLE TOO
The problem with routines is that you stop paying attention to it. Or wondering how things can be done differently. Until you get a wake-up call.
I was shocked by the amount of litter along the road. So many plastic bottles! Heaps of plastic were being burned, releasing a toxic smell. I realised we as tourists are responsible too. You think you're doing the right thing by leaving your empty bottle behind in the trashcan, but what happens to it next? That was my wake-up call. Like Cruijff used to say: "You can only see it, when you get it" (in Dutch "Je gaat het pas zien als je het door hebt").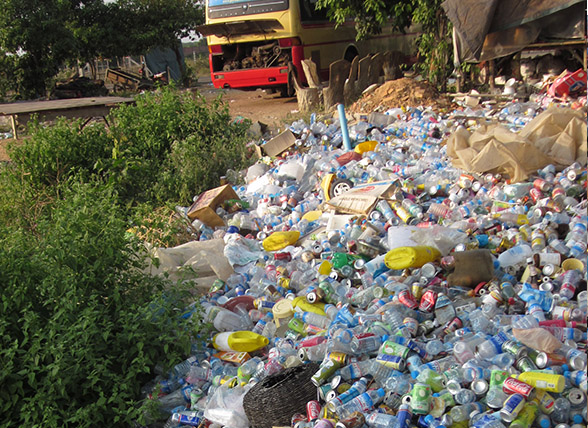 A DREAM WAS BORN
I started to feel bad about buying water bottles. But there was no alternative. Until we visited an eco-restaurant in Vang Vieng, Laos, where we were offered to refill our empty water bottles from a large tank. Incredibly simple and very efficient. The next day we returned for another water refill and a cup of coffee.
When we arrived in Vientiane I searched for another refill point. I walked several blocks, but there were none to be found. Next town, same problem. It almost became an obsession. After a while I gave up. But a dream was born: to set-up water refill points for tourists.
FOLLOW YOUR DREAMS
It took me nearly 7 years to start Refill Ambassadors. I finished my studies Industrial Design Engineering at TU Delft and started working for Kuyichi and onna-onna. My idea to set up refill-points was still there, but I did not make time for it. Until I submitted a project proposal for the Nudge Global Impact Challenge 2017 and won one of the wildcards (sponsored by PWN). The challenge was truly amazing and it motivated me to follow my dream. Refill Ambassadors was founded!