Are you travelling to or living in South-East Asia? Download the new  RefillMyBottle app to locate the closest water refill point, so you don't have to buy single-use plastic water bottles anymore. RefillMyBottle replaces the Refill Bali app, with new functionalities and more refill stations.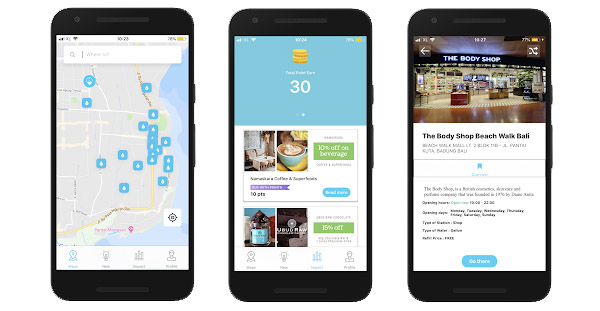 ABOUT THE APP
Based on your GPS location, the app locates the nearest water Refill Station and gives you directions. The app shows over 900 Refill Stations in more than 9 countries, and the database is growing fast. More than 650 new stations were added in 2018 and RefillMyBottle was officially launched in Vietnam and Laos.
REFILLMYBOTTLE APP FUNCTIONALITIES:
Find the nearest water refill point. Refill Stations provide safe water refills, for free or for a small fee. Bring your empty bottle and a smile!
Help the community to grow. List new stations in the app, so others can find these refill points.
Track your impact how many plastic bottles you have saved
Check if you are drinking enough water (how useful!)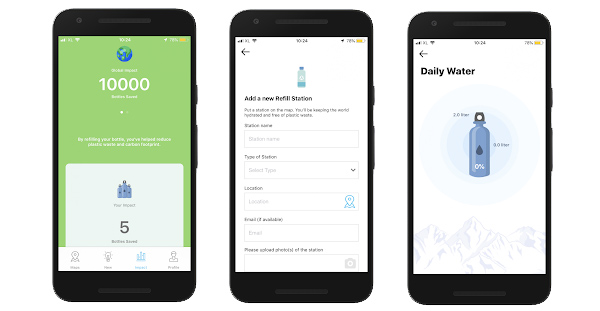 Congratulations to the RefillMyBottle team for launching the new app and growing the community!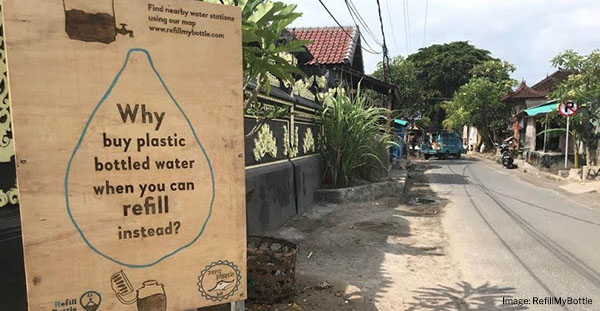 LEARN MORE
Read our interview with Christine Go, Project Manager at RefillMyBottle. And download the free RefillMyBottle app, available for Android and iOS.