Why would you sign up as a refill station? Because it really is an effective way to tackle plastic pollution at its source. But that's not the only reason. Please read the story of eteaket, a beautiful Tea Room and Concept Store from Edinburgh, Scotland.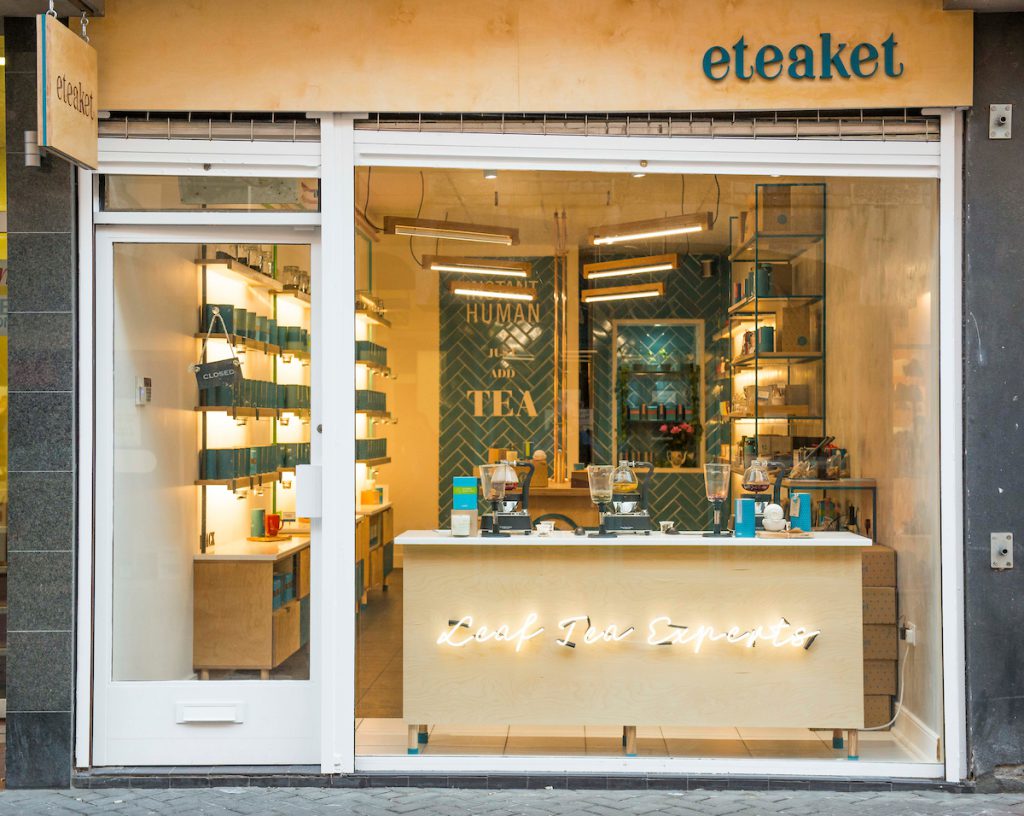 REFILL STATION STORY: ETEAKET FROM EDINBURGH, SCOTLAND
BEING A REFILL STATION FITS THE ETHOS
Did you ever think about the waste of all those tea bags we're using worldwide? Numerous tea bags have been found to contain particles of plastic. A single plastic tea bag can shed billions of particles of microplastics. Luckily this is not the case at eteaket. The team is constantly looking for ways to minimize their environmental impact and to help their customers do the same. For example, the tea is packaged in biodegradable Nature Flex and their tea bags are made from soilon, a cornstarch-based material that is fully biodegradable. The outer packaging for their tea bags and looseleaf canisters is also completely recyclable. And they are members of the Ethical Tea Partnership. Signing up as a refill station fits perfectly with the "eteaket ethos".
SIGNING UP IS SUPER EASY
Being located in the UK, the team decided to list their two venues on the Refill app. Registering on the Refill app was straightforward and simple. Christine (store manager):"it took less than three minutes (the time it takes to brew a perfect cup of tea!). The Refill app was recommended to us by one of our customers!" Their advice to other businesses would be to take some time out today to join a movement which is good for you, good for your customers and good for the planet.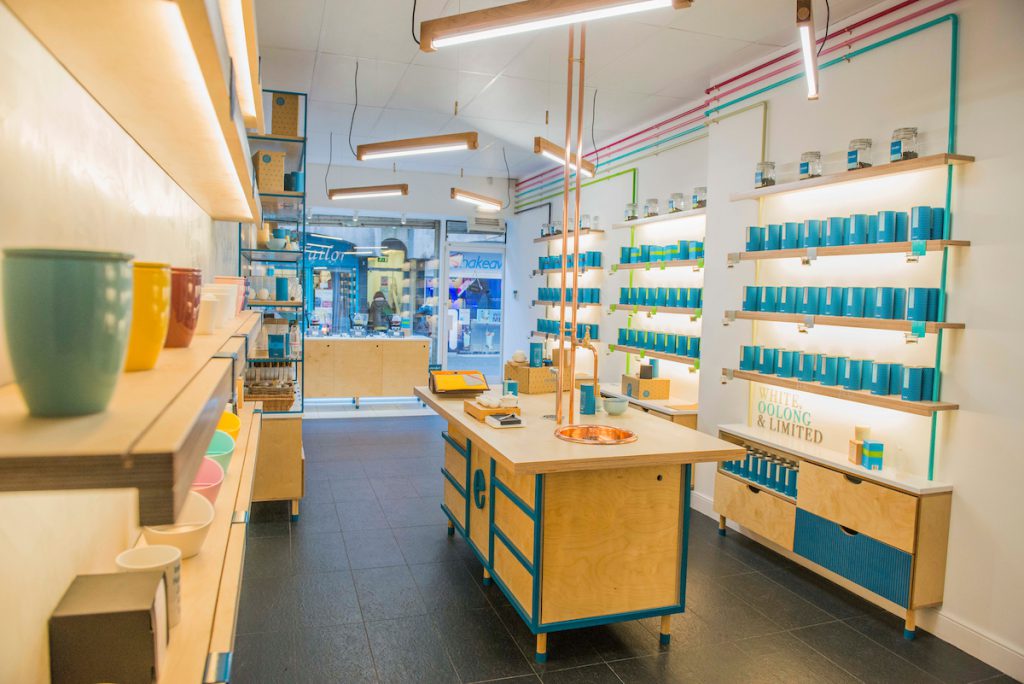 The copper sink in the middle of the room is where free water refills are available.
TAP WATER QUALITY IS AMAZING
We cannot yet speak of a wide 'refill movement' in Scotland, but it would be the perfect setting for the #RefillRevolution. At eteaket, they realised Scottish Water is some of the best in the world. Why add more waste to the landfills when you can enjoy world-class water straight from the tap?
BEING A REFILL STATION ENCOURAGES BIGGER STEPS
Putting your tap on the map is super easy and it helps to reduce the number of single-use plastic bottles (made from PET). It fits well within a bigger plan to reduce the impact of single-use packaging. eteaket encourages its customers to minimize plastic waste, by offer a 25p discount if people bring their own reusable cup. Yeah! They also sell a range of travel mugs in-store, including keep cups, bamboo flasks and Mei Li Tea Time travel flasks.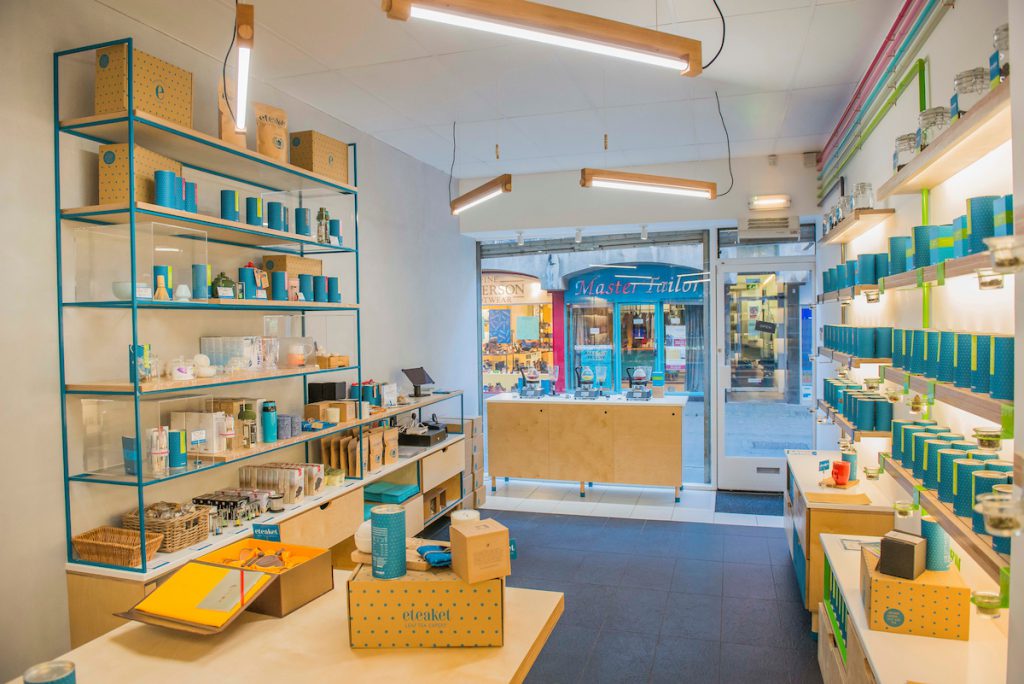 The large assortment of reusable cups and travel mugs @eteaket
Christine: "A loose-leaf takeaway tea for only £1.65 is simply an offer too good to refuse; delicious, ethical and the perfect antidote to the ever-changing Edinburgh weather! With over 35 teas to choose from, what are you waiting for? Call into our store on 111 Rose Street for a life-changing cuppa that's good for the planet!"
The weather in Amsterdam (HQ Refill Ambassadors) is pretty similar, so we know very well what tea can mean to you on a miserable grey rainy day!
READY TO SIGN UP AS A REFILL STATION?
We hope this story encourages other venues (bars, restaurants, shops, etc.) to list as a refill station too. It is fun! You can even economically benefit from it: new visitors enter your place for a free refill and might buy something else.
All you need is a tap, tank or jug with clean water.
Take a picture of your venue and list yourself to one or multiple refill apps.
In addition, it really helps to put a window sticker or poster, so more people take notice.
In countries where tap water is non-potable, you can still become a refill station. By using water filters or by serving water from large tanks (e.g. 20 or 50L, on deposit). In these countries it is more common to charge a small fee for the water refills. Please drop us a line if you have any questions how to do this or what to charge.
In addition to Refill there are some other amazing refill apps with global coverage (like RefillMyBottle, Closca, mymizu). Ad there are some 'local refill apps'. All of them are free to use and for signing up as refill station. If you doubt about which apps to sign up to, please contact us.
LEARN MORE ABOUT ETEAKET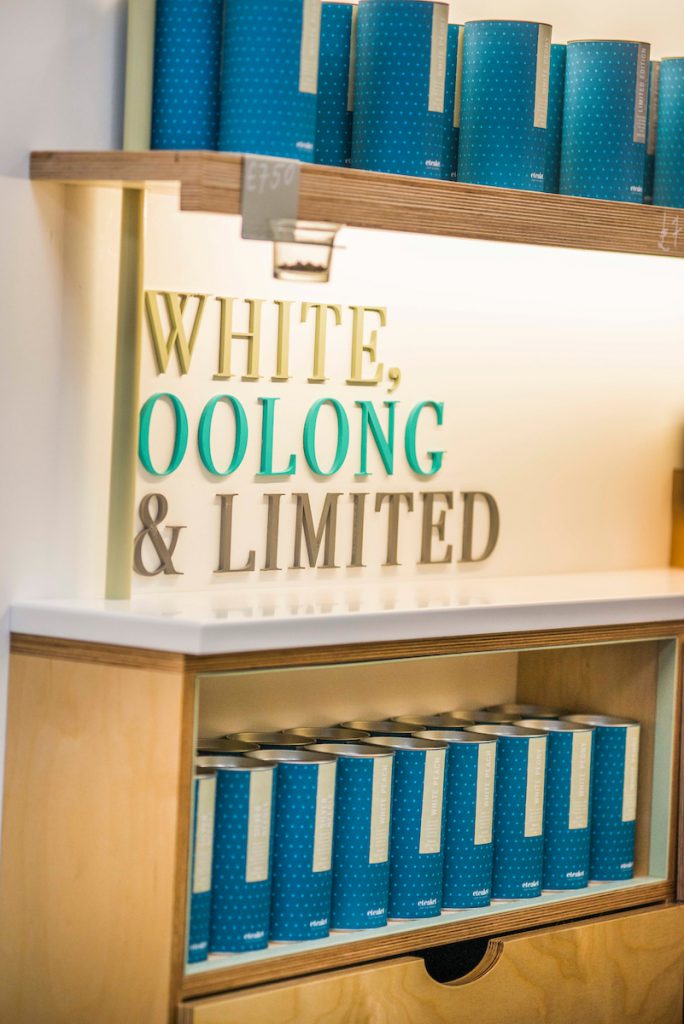 Picture Copyright Chris Watt
eteaket was founded in 2008 by ex-lawyer Erica Moore. After a life's too short moment, Erica travelled the world in search of quality loose leaf tea. Now 11 years later they have their Tea Room on Frederick Street in central Edinburgh, they export worldwide, wholesale across the UK and they have their Concept Store on Rose Street.
Christine: "We saw younger tea drinkers wanting somewhere contemporary and inviting to visit and learn more about tea. When we designed the store we asked our customers what type of things they would like it in. As a result, you can smell every tea in store, sample our teas from our cold brew station, enjoy a hot brew from our tea siphon and find unique and quirky tea accessories.
 We have found it to be a great space for people who want to learn more about tea, it is fantastic for tea tastings (which we hold for free every Wednesday from 12-12.30), tea master classes and events based around wellness. We often have free Saturday morning Yoga or events with independent Scottish brands like Isle of Harris Gin (which is available to purchase via their click and collect service in store). If you find yourself in Edinburgh make sure to pop in and say hi. We would be delighted to take you on a journey into the world of quality loose leaf tea."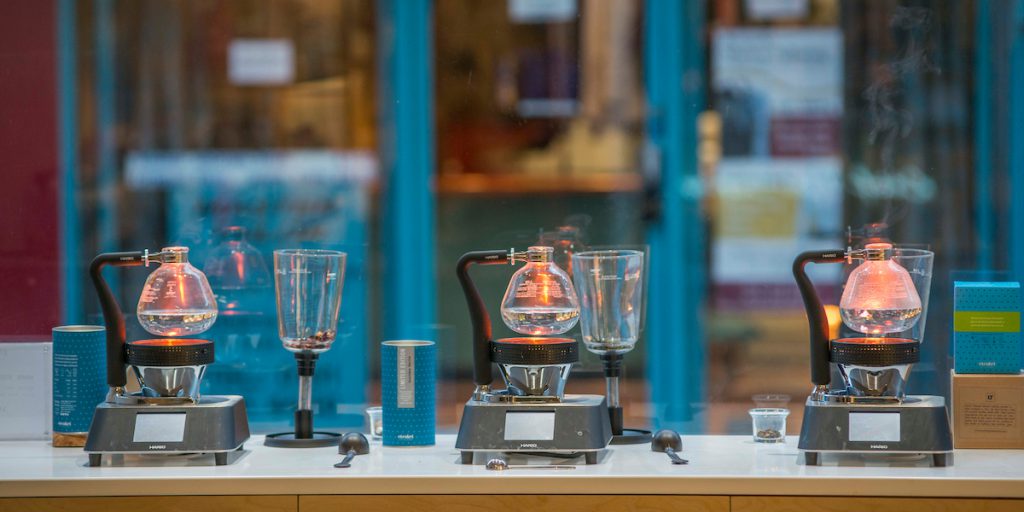 Picture Copyright Chris Watt
Note: other images provided by eteaket