In this blog I share my experience with the SteriPEN adventurer Opti, which I used when hiking in the Dolomites, Italy. You might wonder, can't you drink tap water in the Dolomites? Yes, in most places you can. Sometimes directly from the mountain stream. However, there are some areas where tap water is not potable. For example in some mountain cabins also known as 'rifugio's', we could not drink tap water (listed in the end of this blog). Luckily with our SteriPEN we didn't have to buy any single-use plastic bottles. In this blog, we explain how it works.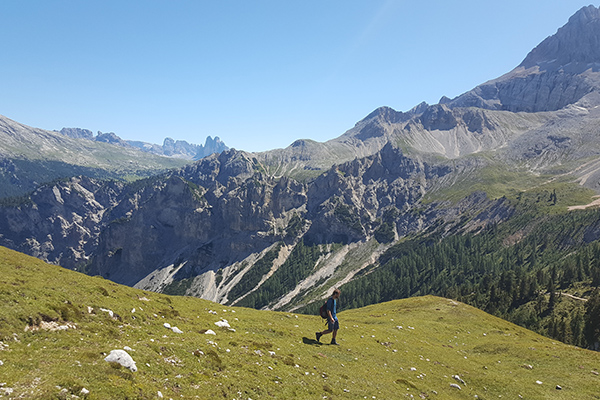 WHAT IS A STERIPEN?
The SteriPEN is a portable gadget which uses ultraviolet light to sterilise water and make it safe for drinking. The device kills the DNA of harmful microbes, viruses and bacteria. According to the manufacturers, 99,9% of all harmful enemies are killed. The SteriPEN does not filter metals or chemicals.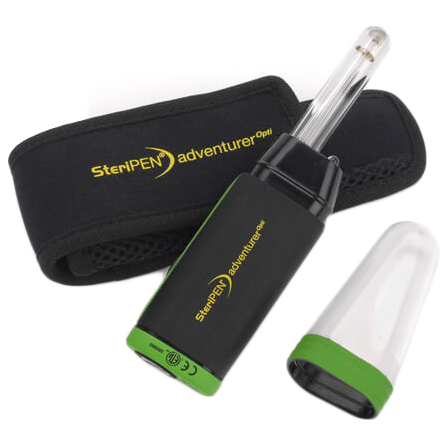 USING THE STERIPEN
Several models exist. We bought the SteriPEN adventurer Opti for our trip. This device only has one button. Click once (for 1 L) or twice (for 1/2 L) to activate the UV light. Then stir around in the bottle until the green light flashes. And done! In case it did not go well, the sensor gives other signals to warn you.
STERIPEN ADVENTURER OPTI PRO'S AND CON'S
What we love about the SteriPEN adventurer Opti:
Lightweight: 108 grams + batteries
Quick: 48 seconds (1/2 L), or 90 seconds (1 L)
Clear interface: green and red lights (unless you are colour blind!)
Capacity: can filter 8.000 liters of water
Value for money: prices vary from €60,- to €100,- (or around 1-2 cent/litre)
Drawbacks:
Battery: you need CR123 batteries, which can be expensive and difficult to find
Bottle: you need a bottle with a wide opening, otherwise it does not work
OTHER WATER FILTERS / PURIFIERS
The SteriPEN is one product to purify water. For example there is also the Lifestraw or Grayl water filter. We did not test these, but read what other travellers wrote about this topic:
How do you filter water when travelling? Share your experiences!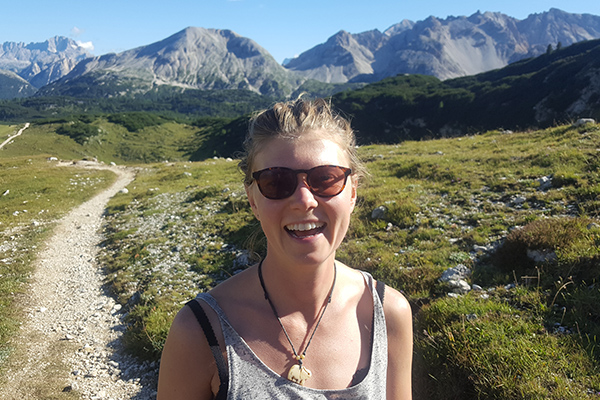 BACKGROUND INFO: SOME CABINS (RIFUGIO'S) IN THE DOLOMITES WITHOUT CLEAN TAP WATER (BY MACHA LINSZEN)
Our friend Mascha Linszen also travelled to the Dolomites (natural parks around Cortina d' Ampezzo) and she kept track of tap water conditions in all cabins she visited.
"Most cabins are large and comfortable, and often well connected to civilization by means of a cart track. The comfortable cabins where we have been sitting or passing along the way have running drinking water from the tap at their disposal. In our case this involved the following cabins (DE / IT):
Hütte Plätzwiese / Prato Piazza rifugio
Dürrenstein Hütte / Vallandro rifugio
Sennes Hütte / rifugio Sennes
Schutzhütte Vodara Vedla
Berggasthaus Pederü
Fanes Hut
Berghütte Lavarella / Rifugio Lavarella
In some smaller huts the tap water was not drinkable. This was indicated in different ways, and there were alternatives available:
Seekofel Hütte / Rifugio Biella
Indicated: by means of signs ('kein Trinkwasser') next to the tap
Alternative: water / soft drink / alcoholic drink offered for sale
Ucia dles Muntagnoles
Indicated: on arrival, verbal communication by the hostess
Alternative: water / soft drink / alcoholic drink offered for sale
Alternative 2: tap water at a nearby larger cabin (Fanes / Lavarella)
Alternative 3: the host lady (living in the hut) drinks from the nearby stream herself, but clearly indicates that this is at his own risk given the larger huts upstream. Two Germans who, despite this warning, drank from 4 brooks in the brook soon got stomach flu.
Ütia da Rit
Indicated: warm tap water temperature
Alternative: water / soft drink / alcoholic drink offered for sale
Alternative 2: there is potable tap water in the kitchen – we asked the cook on the spot if we could fill our bottles."