I have a new hobby: plogging. This means running while picking up litter. The word plogging is derived from 'placka' (to pick in Swedish) and jogging. We all want clean parks, streets and forests. What if we collect not just our own trash, but also our neighbours'? Be prepared, plogging is addictive!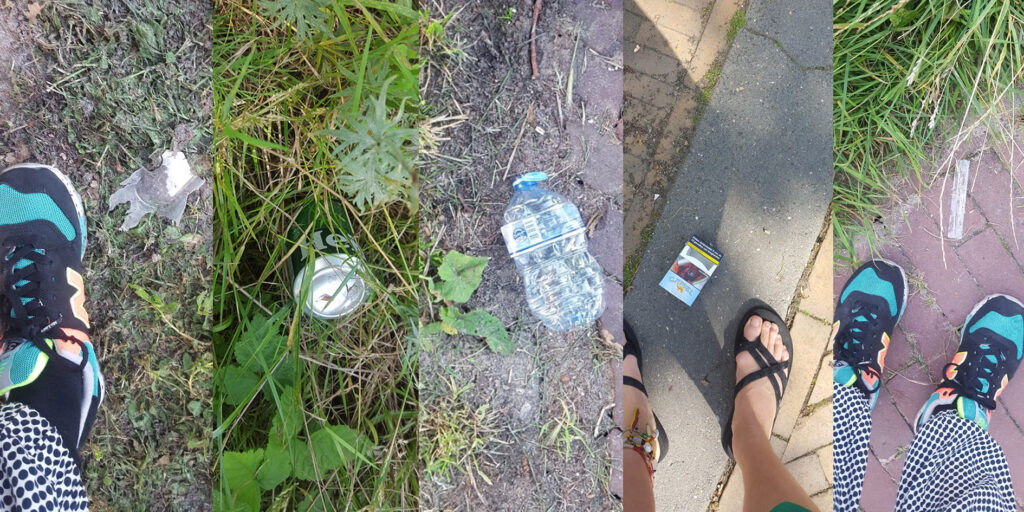 In a few months I hope to run my first marathon. Therefore I try to run three times a week. To make it more challenging I started to pick up trash along the way. It felt a bit weird in the beginning, but now it's part of the drill. Tiny plastic candy wraps, cans, cigarette boxes and of course many empty plastic bottles. I invite you all to give it a try. Running for a cause while sweating a bit more! When I don't feel like running (quite often!) I walk while picking up trash. So for those who are not into running, try trashwalking instead. Tip: bring your own bin bag in areas with fewer trash cans.
GLOBAL CLEANUP INITIATIVES
Do you want to participate in a group? Try one of these initiatives:
World Cleanup Day – coming up on Saturday September 19, 2020 (worldwide event). Its goal is to raise awareness of the global waste problem and help in finding sustainable solutions to the global trash problem.
Trashpackers brings tourists in touch with local communities to gather litter. Last year, 10.924 people joined the challenge. Anyone can create a new Trashpacker Event.
Many countries organise their own beach cleanup tours, although some events are cancelled this year because of Covid-19.
Both World Cleanup Day and Trashpackers aim to better understand the scale of the global waste problem by visualising the data collected. So when you join, please help the organisation by using their app to register the collected waste.
JOIN US ON WORLD CLEANUP DAY
Do you want to join the Refill Ambassador cleaning team in Amsterdam on World Cleanup Day? When: Saturday, September 19, 2020. Please send us a message.