Is Santiago de Compostela tap water safe to drink? Yes, it's very safe! Last month, I walked a part of the Camino del Norte (the northern Spain coastal route). We were amazed by the beautiful scenery, but also by the large number of refill stations. And the taste of tap water was quite good. However, some water fountains were out of order and we got a bit thirsty! In addition, many hostels were closed due to Covid-19 (for the entire year). Therefore we'd like to share some tips with you.
TIPS TO STAY HYDRATED
How much water should you bring? Take enough water with you on your walks but don't overdo it. It's just too heavy! We took 1 L per person. This was enough with the exception of two stages (day 4: from Deba to Markina–Xemein; and day 5: from Markina-Xemein to Guernika). So bring a bit more on remote routes.
Pay attention that water fountains are suitable for consumption. "No potable" indicates that you cannot drink the water.
Very important: frequently drink small amounts to stay well hydrated.
Make sure your drinking equipment is easy to clean.
Bring a lightweight thermos flask. Cold water is a big reward when walking 8 hours a day.
Make sure you know roughly where you will be able to refill. Many public fountains are listed on the water refill app Closca. You can also ask the friendly locals for help. 'Where can I refill my water bottle?' = Non bete dezaket ur botila (in Basque) / ¿Dónde puedo rellenar mi botella de agua? (in Spanish)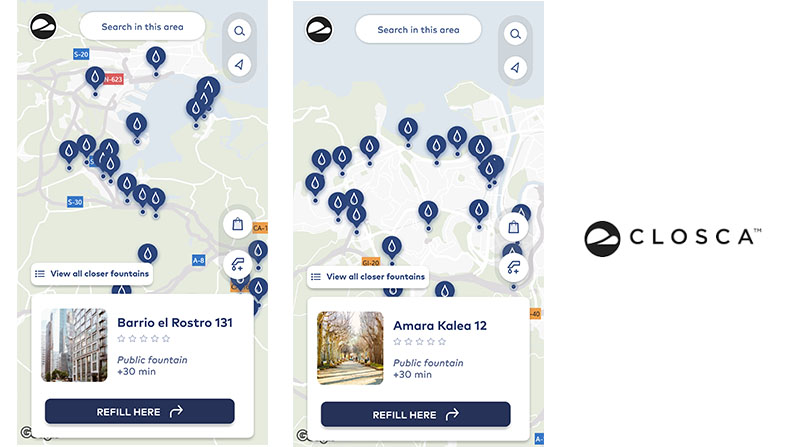 Note: we walked the northern coastal route (from Irun to Güemes). We brought our own tent and camping equipment. This came in handy as many hostels were closed due to Covid-19. We heard from other pilgrims that facilities on the Camino Francés are generally better (including food, lodging and water fountains), but we do not know about possible changes due to Covid-19.
ABOUT THE CAMINO DE SANTIAGO / WAY OF ST. JAMES
Each year thousands of pilgrims walk the Camino de Santiago (also known as Way of St. James). This route is a network of pilgrims' ways or pilgrimages leading to the cathedral of Santiago de Compostela in Galicia, northwestern Spain.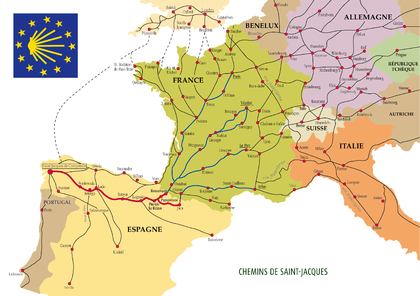 The Camino Francés (870 km) is by far the most popular route. It starts in Saint-Jean-Pied-de-Port (France) and passes Pamplona, Logroño, Burgos and León. Hostels or monasteries are located about every four to ten kilometres.
The Camino Portugués is the second most popular way. The route starts in Lisbon or Porto. From Porto there are two options: the Camino Central (241 km) and the Camino Costal (265 km).
The Camino del Norte (the one we did) is an 817 km coastal route from Irun (Basque country) along the northern coastline of Spain. The route passes through San Sebastian, Bilbao, Santander and Oviedo. It is less crowded and the hikes can be challenging. Hostels are 20 to 35 kilometres apart.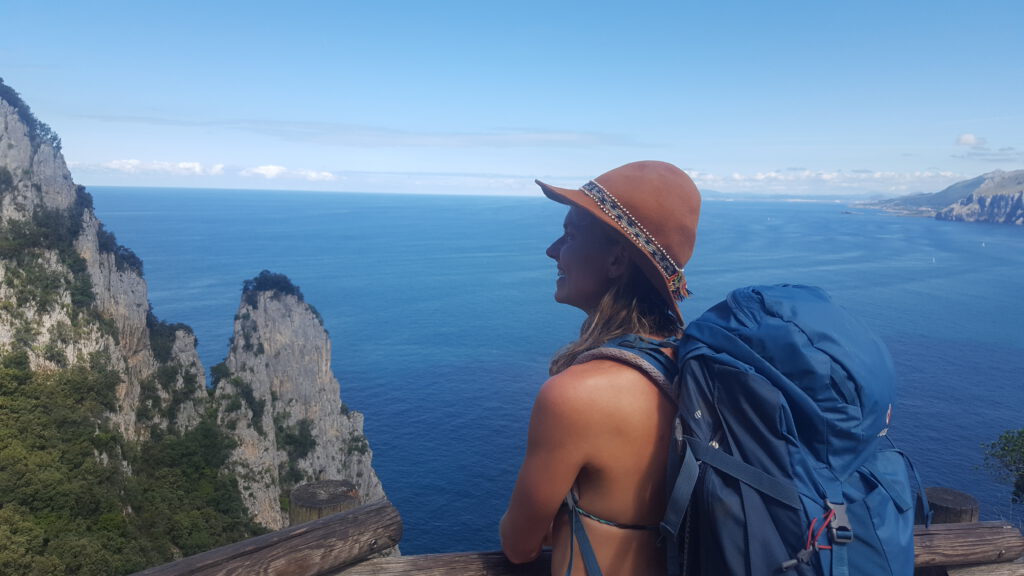 SHARE YOUR EXPERIENCE!
Do you have tips for other pilgrims? How much water should they take? What other gear do they need to bring? And which hostels are closed due to Covid-19? Please share your tips.