'Plastic Free', is written down a shelf full of translucent packagings. We see biobased packaging in the Ekoplaza supermarket and at festivals that are claiming to be sustainable. What is such a bioplastic tray, bag, or fork made from? And where to dispose biobased plastics after use? In this blog we tackle some practical questions about biobased plastics.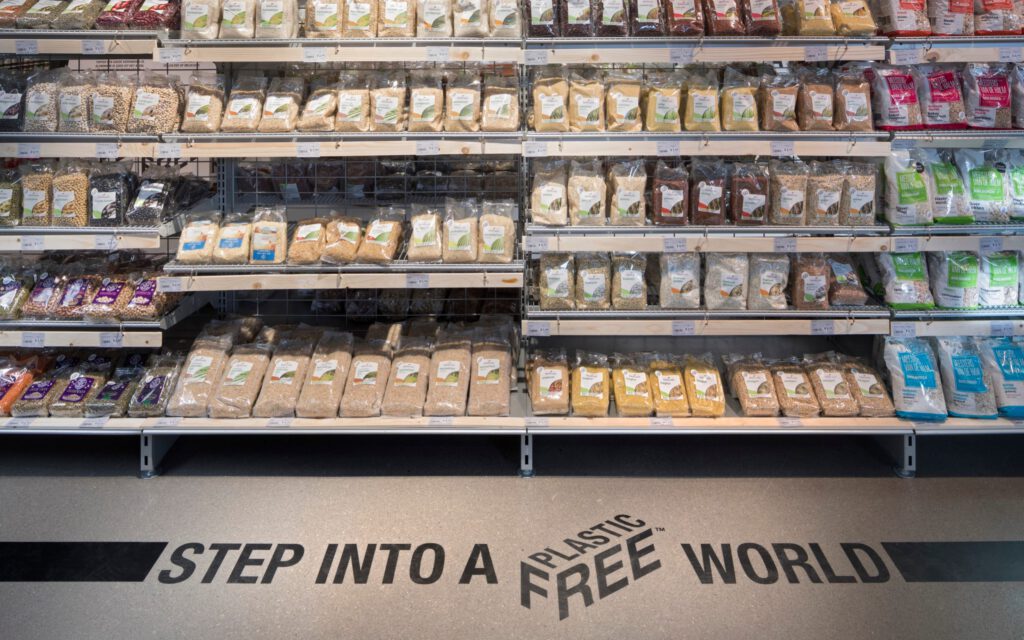 WHAT ARE BIOBASED PLASTICS?
When we talk about biobased plastics or bioplastics, we mean plastic "made from renewable biomass sources". Raw materials are for example polylactic acid (PLA) or starch extracted from potato or corn. Protein sources such as wheat gluten, casein and milk can also be used. Even seaweed can be transformed into plastic!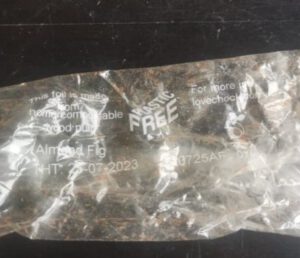 WHAT ARE BIOPLASTICS USED FOR?
They are mainly used in (food) packaging, bags, fibres/non-wovens and agricultural applications. In 2015, the production capacities for biobased and biodegradable plastics accounted for nearly 1% of total global plastic production. One explanation is that most biobased plastics are more expensive than fossil-based plastics (in €/kg) (WUR).
ARE BIOBASED PLASTICS BETER THAN FOSSIL FUEL-BASED PLASTICS?
Some biobased plastics are more sustainable than fossil fuel based plastics, some are not. In any case, the two are hard to compare. Even though it is great to avoid fossil fuels, bioplastics also lead to debate because of the use of agricultural land and resources, competing with food production. Currently only about 0,02% of arid land is being used for biobased plastic production (WUR), so we are not too worried about that.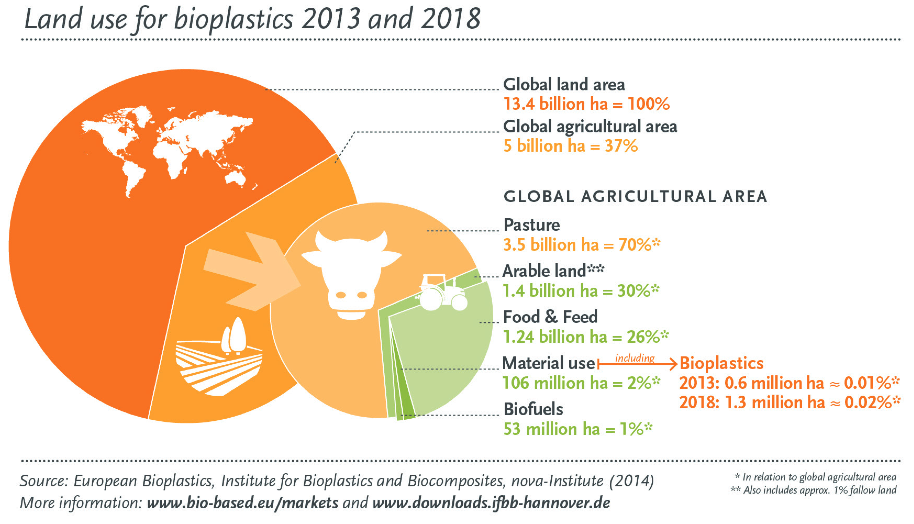 WHERE TO DISPOSE BIOPLASTICS?
Here comes the difficult part. Where to throw away that biobased box or fork? First of all, check whether your biobased plastic is also compostable (read our previous blog to learn more about compostable and biodegradable plastics).
ORGANIC WASTE: Unfortunately, compostable plastic is difficult to distinguish from non-compostable plastic. As a result, consumers accidently throw non-compostable plastic in the organic waste. Therefore, most municipalities advice against putting compostable products in the organic waste. One exception is the green plastic garbage bag. That is allowed in the green bin.
DIY COMPOST: Your own compost pile probably doesn't get hot enough to fully break down the molecules. It might take years or even decades.
PLASTIC RECYCLING: Small amounts of bioplastics can be blended with other post- consumer plastics for recycling purposes. Many recycling companies are not in favour of this. Note also that recycling plastic almost always means downcycling (with the exception of PET-recycling), and that plastic recycling in itself is not a sustainable solution.
GENERAL WASTE. The 'safest' yet also undesirable solution (check out the Zero Waste Hierarchy).
FUTURE PERSPECTIVE ON BIOBASED PLASTICS
Biobased plastics still form a niche market. There is potential for growth, but biobased plastics will not replace conventional plastics any time soon, unless fossil fuel prices go skyrocket. There are still a lot of challenges that need to be solved, especially related to end-of-life. It was complicated for us as well. If/when all compostable plastic waste will be allowed in the green bin depends on your government's composting and recycling system. Last but not least, bioplastics are not a solution to the plastic soup. So please keep refilling! And bring that mug for your coffee to go!
For more information read the full WUR report.