When travelling, you easily use a dozen single-use plastics per day. Coffee-cups to go, plastic bags, plastic water bottles, plastic straws, plastic toiletries, etc. Spain and single-use plastics go hand in hand. But there is light in the end of the tunnel. During our research trip in Seville we found some great plastic-free shops and restaurants. We'll tell you all about it! 
OUR TOP-3 PICK
This beautiful store has everything you need to carry food and beverages. Also a wide range of wooden toothbrushes, soaps and cloth diapers. The founder Sonia Sánchez explained us all about their product assortment and vision. Definitely worth a visit (check the opening hours first), as the neighbourhood is really nice too. Don't miss out on Mercado de Feria, next door Palacio Marqueses de la Algaba, or the free Flamengo nights in Taberna Gonzalo Molina.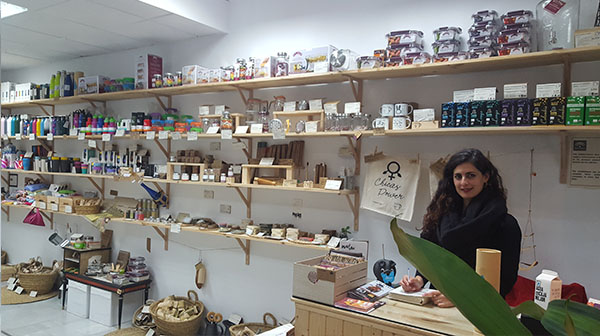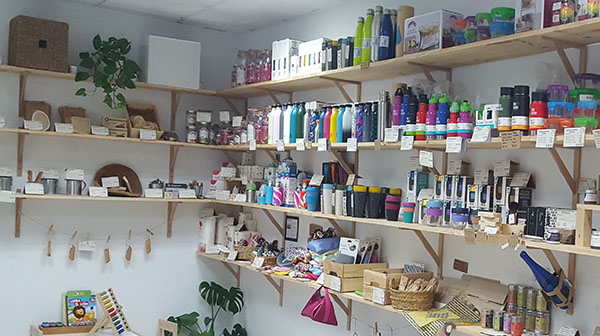 Located in the same street as El Jarillo Lata, this vegan restaurant has tasty vegan food that comes with a bonus: free chilled tap water. The water tap is connected to the beer tap's cooling system. We've seen this in more bars and really like this. So don't hesitate to ask for a cold glass or bottle refill. Water with gas is served in glass bottles.
Located in a cute market (Mercado del Arenal), this place has delicious cakes, pastries and main dishes. And lots of tea. You will not find any single-use plastic bottles here, Veganitessen is happy to provide you a fresh refill from the tap (self-service).
READY TO EXPLORE?
Our little plastic-free detour has brought us to some beautiful places outside the main attractions. You can be part of the change. Fill your durable bottle when you leave the hotel. Ask for refills in the bar, restaurant or use a refill app to find the nearest refill point. Be pro-active and you can manage to travel without plastic bottles in Spain. Buena suerte.