Refill Ambassadors has won the first round DESIGNSCAPES Open Call. Great news! The price is a €5.000 reward, and a great convidence boost. Now more than ever, we want our project Refill Ambassadors to become a success. Because we believe refilling your bottle becomes the norm once water refill points are trustworthy, widely available and easy to find.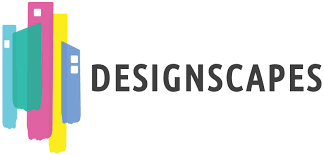 ABOUT DESIGNSCAPES
DESIGNSCAPES (Building Capacity for Design-enabled Innovation in Urban Environments) is a H2020 European project approved under the topic CO-CREATION-02-2016- User-driven innovation: value creation through design-enabled innovation.
The overarching aim of the DESIGNSCAPES project is to exploit the generative potential of urban environments in the highest possible number of European Cities to encourage the uptake and further enhancement and up scaling of Design-enabled Innovations by existing enterprises, start-up companies, public authorities and agencies, and other urban stakeholders.
WHAT WE DID
For this DESIGNSCAPES feasibility study, we have been:
Identifying the main stakeholders and how they are related.
Gaining insights in attitudes towards refilling, barriers and stimulations.
Conducting a pilot with 5 business to create water refill stations.
Understanding the role of design in "consumer refill behaviour".
Putting existing refill points in Amsterdam on the map.
RESEARCH CONDUCTED
The research conducted was a combination of literature analysis, expert interviews, consumer research, and a pilot. 16 expert interviews were conducted with different organisations already committed to reducing single-use plastics. A creative session was organised with six Dutch changemakers. Mindmaps were created upon thoughts and notions related to the main relevant stakeholders: users, refill station owners, water suppliers and refill app makers. To better illustrate different consumer types four persona were used.