BluHop is a brand new refill app, launched on June 1st 2019. So far they have reached around 60 cities across India with over 200 Refill stations. BluHop has a remarkable story: it was initiated by a 14-year old boy named Aaryan. His father Akash helps him with operations, to expand the service and with networking. How cool! We wanted to know more about this project and the app. Read our interview with Akash Agrawal, BluHop.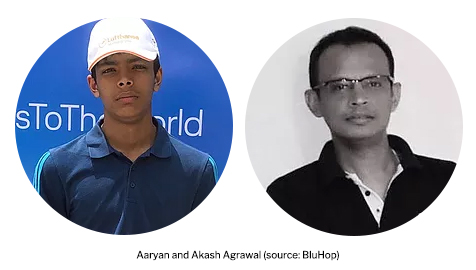 INTERVIEW WITH AKASH AGRAWAL, BLUHOP
Why did you start BluHop?
'We went on a long road trip sometime back. On our trip we found it very difficult to find places to refill our bottles. Every time we would end up buying plastic water bottles as there was no alternative. We knew there had to be better way and thus BluHop was born.'
Interesting story. In fact, your motivation to start BluHop is the same as we, Refill Ambassadors, had. Although we must admit Hella waited eight years before starting our project, while you acted immediately J. Back to your app. How does it work?
'BluHop is a location based mobile app that lets users find refill stations nearby and get real time navigation. Users can see the following information:
Nearest Refill station with time and walking distance
Type of Refill partner (Café, restaurant, drinking fountain etc)
Type of water available (Chilled, Regular)
Conveniences at refill point – specially-abled friendly, parking etc.
Users can apply various filters if they wish and narrow down their search.'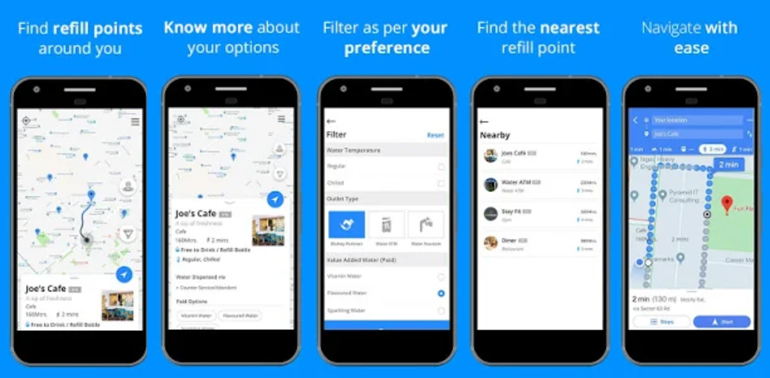 Very clear. We expect these search filters will be useful. Which places can be added as refill stations?
'Any consumer facing facility can be added as a Refill Station. These may be cafés, restaurants, salons, gyms, clinics, offices and more. Water vending machines and drinking fountains can also be added as refill stations. BluHop is free for Refill partners and users. Refill Partners need to sign up, answer a few questions, input their address and they are done. They show up as a Refill Station on the app and users can find them easily.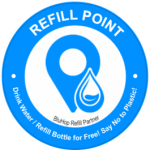 We also share stickers that we use on store fronts to let customers know that this store offers Free Refills.'
STARTING A NEW BUSINESS
You just started BluHop. What are the difficulties?
'The Refill culture is not very prevalent in India. One of the reasons for this is that there was no way find refill stations, i.e. until now. We are hopeful that with time we will be able to change this. First time discussions with businesses are sometimes difficult as this is something new for them. However, once they understand they usually sign up.'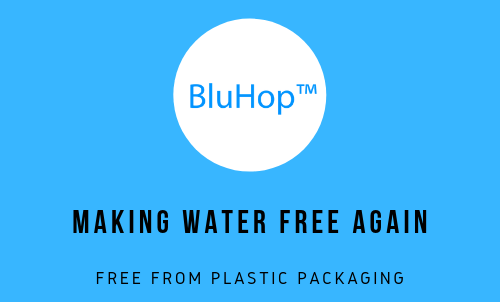 Changing behaviour always takes time and patience. It is great you are trying. Do you work together with other partners, sponsors or companies?
'We have just launched the service. So far, we are working with WaterHealth International, a private, American multinational corporation headquartered in California. The company operates a network of water vending machines (WVMs) in India. We are also working with another large in-country WVM operator. There are multiple city level partnerships. Country wide partnerships are being forged as we go long. We hope to be able to announce these soon.'
WATER QUALITY IN INDIA
How is the water quality in India? Can you drink tap water (in some areas)?
'There is strict regulation around water quality that is supplied however actual quality can vary from area to area. It is not advisable to drink right out of the tap for this reason. Every household has its own water purification system.'
Having your own purification  system at home is very good. But when you are on the go you need alternatives, like the refill stations you create. What kind of water is served at the refill stations?
'Most refill stations serve both regular and chilled water. Purification system vary slightly however many refill stations use RO (Reverse Osmosis) based systems. A few water vending machine operators have their own multi-stage proprietary purification systems.'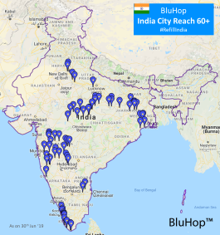 What are your future plans?
'We plan to initiate outreach in select cities and get a few partnerships going. Our immediate target is to reach five hundred refill points and then to a thousand by the year end. A medium sized but well known Cafe chain has agreed to offer refills. This is another first! We would be keen to extend our services to other regions, countries where no such service currently exists. Refill partners can sign up anytime from anywhere.'
Congratulations on your first Café chain! We hope more will follow. Do you have tips for us, Refill Ambassadors?
'Refill Ambassadors are doing a great job. Every effort towards building awareness about the menace of plastic water bottles and how refill services are helping make a difference will drive usage and benefit the environment.
Most Refill services are only locally known. Global travel is increasing at a fast pace. If local refill station owners are encouraged to list themselves on multiple platforms, then it will further help drive awareness and build confidence in countries where refill culture is limited. Brands will also get more visibility across borders at no cost.'
We completely agree with this. Thank you so much Akash and Aaryan. We wish you good luck and hope to hear more from you in the future.
DOWNLOAD THE APP
The BluHop app is available on both iOS and Android. Be the first to like BluHop on facebook, Twitter or Instagram.
Read more about BluHop on their website or get in touch with them through lestsconnect@bluhop.com.