What a crazy time. A few weeks ago, we were working at the office, meeting our friends, going out and playing football. These days, most of us are (working) at home. Schools are closed. The streets are empty. Due to the coronavirus, all cafés, bars and restaurants in the Netherlands are closed, with the exception of take-away. And that's what we want to talk about today: how to eliminate single-use plastics for take-away food and drinks. Coffee to go? Bring your own cup! Pita-falafel? Bring your beeswax wrap!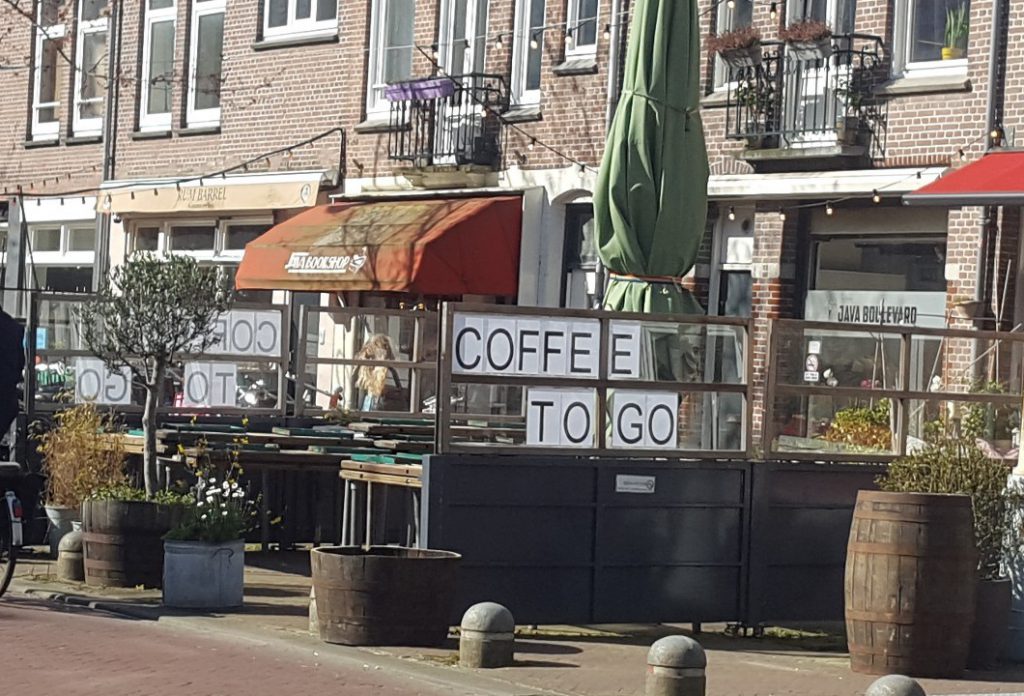 WHAT TO BRING?
Reusable cup/bottle for your coffee to go
The choice is endless! Personally, we'd like to keep a separate reusable bottle we call them your BBF) for water refills and a smaller reusable mug/cup for coffee to go. Not all cups/mugs/bottles are suitable for hot drinks, so check beforehand when buying one. Secondly, pay attention to the washing instructions, as some are not suitable for dishwashers. Last but not least, choose for something that lasts long and does not leak.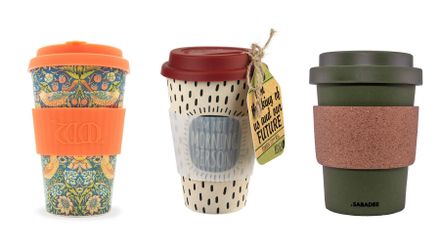 Food storage containers
Again, there are many good options here. Zero-waste sisters Jessie and Nicky always carry a mason jar with them. If you prefer something lightweight, you can choose for example recycled plastic (look for BPA-free). Steel is very long-lasting, but not suitable for microwaves. For sandwiches/pitas, you can bring reusable beeswax wraps. Eating in the park or on the train? Bring your own cutlery!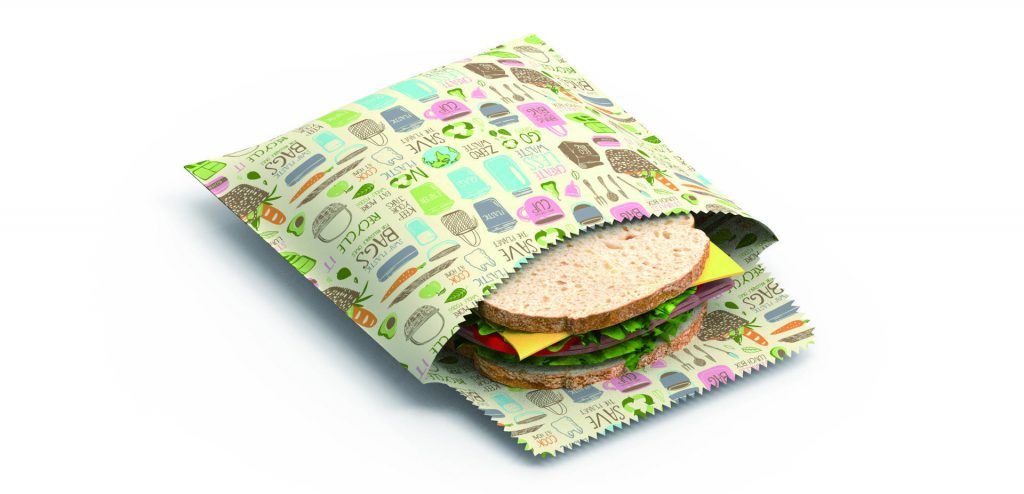 HOW TO ESCAPE PLASTIC BOXES/PAPER CUPS?
Be prepared: bring your reusable items when going out for the food hunt. You can always stack a foldable reusable bag under your bicycle seat or as a key hanger.
Feel proud: never be embarrassed about you bringing your own packaging. Feel proud instead!
Be quick: when ordering, immediately ask the staff to pack it in your containers. Make sure to show it to them (people tend to have a bad short-term memory when hearing things, but this improves when seeing things). When ordering a cold drink, say no to the straw.
Pay the right price: use a waterproof marker to write the weight & volume on your containers. So in case you buy food per kg, they can easily deduct the container weight from the total. Furthermore, look out for discounts. Some places offer €0,25 discount when you bring your own cup for instance.
DO YOU HAVE MORE TIPS?
We would love to hear more stories how you can avoid single-use plastics. Please share your experience below. For the coming weeks: good luck, keep your distance and stay healthy! And a big applause to the medical staff worldwide.